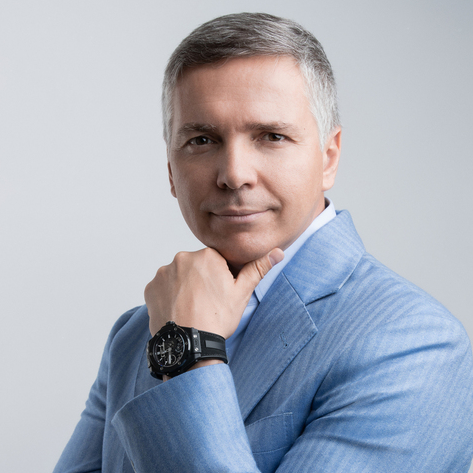 Alexey Gubarev
Co-founder and member of the board of directors of TechIsland and co-founder of Palta
Alexey Gubarev is an entrepreneur, investor and philanthropist. He is co-founder of several successful tech projects, including the health and well-being tech company Palta and a leading hosting platform Servers.com, which was sold in 2023 to CloudOne Digital. While residing in Cyprus with his family for over two decades, Alexey has played a crucial role in advancing the island as a prominent technological hub. Alexey always had a vision of Cyprus becoming a technological hub. He is a co-founding member of the non-profit organization TechIsland. Due to that, many foreign companies ended up on the island. In addition, Alexey organized numerous cultural events there and has one museum project. Anna and Alexey Gubarev create the charity organization City Friends Club with initial family capital. City Friends Club aims to introduce efficient waste-collection infrastructure in Limassol and the surrounding areas.
01.09.2023 Main Stage
Chat #2: Building a strong Ecosystem for FinTech
How can Cyprus and other countries in the region foster a vibrant ecosystem for FinTech startups, including access to capital, mentorship, and networking opportunities?