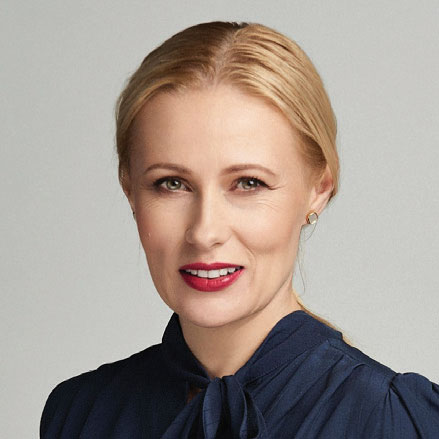 Anna Maj
Fintech Leader
FinTech & Innovation Leader | Strategic Advisor  Keynote Speaker | Board Member | PAYTECH & AI Book | TOP 10 Innovators | TOP 10 Women in FinTech
🦾 FinTech, Innovation Leader. Senior Advisor for Truffle Capital. Expert at the European Innovation Council. Previously FinTech Leader at PwC. Recognized as one of the TOP 10 FinTech Innovators (2021); TOP 10 Women in FinTech 2020 and Top 25 Women Leaders in Financial Technology 2019.
🤝 Driving innovation in the payments ecosystem. Translating future-oriented ideas into a viable digital value proposition (AI, Blockchain, Web 3.0, Open Banking & Finance). Facilitating access to private (VCs, BAs) & public (EU) funding for innovative European SMEs. Having worked for both banks and FinTech startups I connect the two worlds now.
🏄‍♀️ Seasoned FinTech executive (C-level and NED roles). 20+ years of experience in the European banking and payments industries (PwC, Citigroup, AFS, T-Mobile, PayTel, mBank). Particular expertise in the field of innovative payment and banking solutions, acquired in the strategy, innovation, product management roles. Introduced one of the first online payment gateways in the CEMEA region as well as the first digital wallet and mobile payment platform. Managed the implementation of the first mobile banking app and the first local mobile payments initiative.
🏆 Featured in the TOP10 Women in FinTech 2020 (FinTech Magazine, Aug 2020); TOP 25 Women Leaders in Financial Technology of 2019 (The Financial Technology Report); Women in Fintech Powerlist 2019 (Innovate Finance March 2020); TOP 100 Women in FinTech 2019 List (Lattice80, March 2019); 20 Most Influential Women in Payments (2020, 2019)
🎤 Keynote speaker at FinTech | Digital | Payments conferences and events. Co-Author of The PAYTECH Book and The AI Book published in 2020 by FINTECH Circle & Wiley. Lecturer on FinTech | Open Banking | Open Innovation (Asian Institute of Digital Transformation, Warsaw University of Technology). Senior Lecturer at CFTE on Conversational AI in Banking; Open Banking and Platforms in Finance.
🚻 Advocate for diversity and fairness in business. Supporting financial inclusion as well as social entrepreneurship. Passionate about Art & Design.
🌍 Working internationally with a focus on Europe: London | Brussels | Warsaw | Paris as well as an exposure to the Middle East. Multilingual: English, German, French, Russian, Polish.