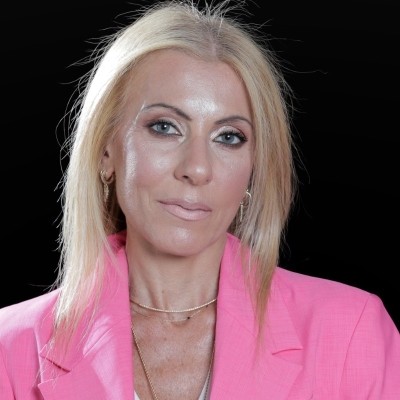 Ismini A. Papacosta
Founder of IAP Law
Possessing more than 20 years of experience, LLB, LLM, Barrister at Law, encompasses broad legal background in corporate and commercial law both in local and global market. Served in different senior management positions, she engaged and added value in strategic projects of both local and foreign companies, operating in a variety of industries. Ismini's accumulated experience includes international business advocacy coupled with a diverse transactional legal, media and advertising portfolio, as well as expertise in emerging technologies such as DLTs, Blockchain, AI and IoT and more. She has worked in multinational organizations and possessed key positions in the Management and Board of Directors advising in legal issues, Corporate Governance, and personal data.
lsmini is a persuasive individual possessing strong negotiation skills, oral and written communication, as well as people skills. She is also a resourceful team player with the capability to address all issues to adequately protect clients and colleagues, while delivering high-quality results within rigid deadlines.
She is a member of the Cyprus Bar Association and the Gray's Inn London.
She has attended various seminars/conferences and summits in Cyprus and abroad relating to the legal corporate in-house counselling including, negotiating skills, how to draft international agreements on EU legislation and policies.
She has attended various summits pertaining the new Blockchain Technology and is a member of the Cyprus Blockchain Association.
She is involved in different charities in Cyprus. She is a member of the Board of Directors of the Centre of Aids Sufferers (KYFA) and the foundations Andreas C. Papacostas.
She is involved in Foreign Affairs and Diplomacy, as well as Neuroscience recently completing a test and studies of substantial materials on the topic.
Monday 8 March 2021
Panel 1: The future of Fintech Regulation