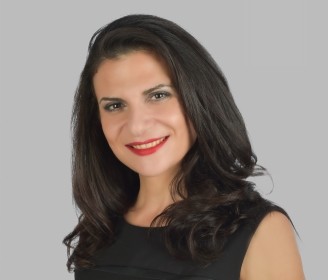 Xenia Neophytou
Managing Director at CΧ Financia

Xenia Neophytou is the Managing Director of C.X. Financia, a consulting firm in Cyprus focusing on Financial licensing, regulatory compliance, internal audit, risk management, corporate governance, financial services regulation, investment services, asset management, and other services for regulated and other firms.
She holds a BSc in Accounting from the University of East Anglia, Norwich, UK, a Fellow Chartered Certified Accountant (FCCA), a member of the Institute of Certified Public Accountants Cyprus (ICPAC) and an Advanced Licence Holder by the Cyprus Securities & Exchange Commission.
Xenia is a Registered Mediator in financial disputes with the Cyprus Chamber of Commerce and Industry (CCCI), the Cyprus Ministry of Justice and the Financial Ombudsman of the Republic of Cyprus. She is a member of the technical committees for Funds of Institute of Certified Public Accountants of Cyprus (ICPAC) and Tax Committee of the Cyprus Investment Funds Association (CIFA) and a Board Member of the Cyprus India Business Association.
She has extensive experience in corporate services, company law, international taxation and financial and regulatory compliance. She has a strong accounting and audit experience related to both Cyprus and foreign companies. She is adept in Cyprus company law, Cyprus tax, banking and regulatory requirements for maintaining a Cyprus company in good standing.
Xenia has substantial experience in an advisory capacity and hands-on operations as a CEO and member of the Board of Directors and Risk Committees of several regulated Investment Firms in Cyprus. She is a regular speaker at finance and investment conferences. It is this background and experience that ultimately led to the founding of C.X.Financia Ltd.
Monday 8 March 2021
Panel 1: The future of Fintech Regulation