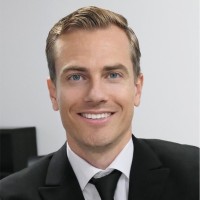 Andreas Livadiotis
CEO at XValley Technologies Ltd

I am the founder of XValley Technologies Ltd, a firm with vast tailor-made services, focused on developing and trading software for diverse global clientele within the financial industry. Upon completing my education of BSc in Computer Science and MSc in Finance in London, I acquired an excellent track record for developing financial technology projects. I am an entrepreneur at heart, with extensive expertise in the industry for over 12 years. Prior to that, I worked in various major companies, including, but not limited to, FxPro, PrimeXM and FBME Bank with projects in MT4, MT5, and cTrader. With a deep passion for innovative technology and career growth, I founded my own company in 2015. Since then, I have been significantly successful in forex, blockchain, banking and equity markets projects, raising the bar for innovation limits to new heights.
01.09.2023 Main Stage
Welcome Note by CEO of XValley Technologies (Organiser)
01.09.2023 Main Stage
Chat #4: The role of AI and ML in Fintech
Discover how Artificial Intelligence (AI) and Machine Learning (ML) are revolutionizing the fintech industry, unlocking new possibilities for innovation, automation, and data-driven decision-making.
01.09.2023 Main Stage
Closing Remarks
02.09.2022, FRIDAY Main Stage
Welcome Note by Organiser
02.09.2022, FRIDAY Main Stage
Chat #3: FinTech Product Development
Title: How do you build an awesome Fintech Product?
Monday 8 March 2021
Welcome message from Andreas Livadiotis, CEO XValley Technologies - Main Sponsor
Monday 8 March 2021
Closing remarks, Next Steps and online networking!
Friday 29 January 2021
Introduction
Introduction of the Cyprus Fintech Summit - 1st edition by our hostess Antonia Michail.
Welcome messages from our sponsors XValley Technologies CEO Andreas Livadiotis and the founder of TechCyprus Panis Pieri
Friday 29 January 2021
Panel 1: The future of Fintech scene
During this interesting panel discussion our esteemed guests and moderator will discuss the future of the Fintech scene in Cyprus and abroad. Can Cyprus become a fintech hot-spot in the future?
The last fifteen minutes our speakers will answer and interact with questions from the audience. If you have questions before the event, join the discussion via twitter and use #CyprusFintechSummit.
Friday 29 January 2021
Fireside Chat with Andreas Livadiotis
Our host Panis Pieri will have a fireside chat with the CEO at XValley Technologies Andreas Livadiotis. They will go deep to the story of his fintech startup, discuss the way forward for the Cyprus FinTech scene, share tips and insights on building a fintech software company.