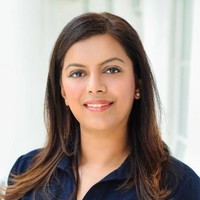 Devie Mohan
Co-founder and CEO at Burnmark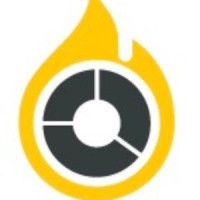 Devie Mohan is an influential writer, speaker and commentator on fintech, and has been listed as a top 10 global fintech influencer by several groups. Devie is the co-founder and CEO of Burnmark, a fintech research company, that supplies research and data to players of the fintech ecosystem.
Devie has helped several banks, fintech startups, innovation groups and investors understand the trends in the fintech industry, helping them set their corporate, marketing and investment strategies. She is also a proponent of a fintech ecosystem where banks and startups collaborate to drive innovation.
- ING Group Think Forward panel member
- Women in Finance Award 2019, "Fintech Champion of the Year"
- Judge, FinTech Fellowship, Spotcap
- Judge, Central Banking FinTech and RegTech Global Awards
- Judge, Start4Big Awards (CaixaBank, Telefonica, Seat innovation programme)
- Judge, Innotribe Startup Challenge
- Executive Steering Committee, World FinTech Report (CapGemini, Linkedin)
- Expert panel, HSBC "Trust in Technology" Report
- House of Parliament Foreign Affairs briefing on UK-India relationships
- #3 "Must follow fintech influencers in fintech" - Fuigot, 2018
- #2 "Global authority on financial services" - Agilience, 2016
- #6 "The world's most influential fintech voices on Twitter" - Verdict and GlobalData, 2018
- BBVA Bank's "ten accounts to follow for the latest in fintech", 2017
- 7th most influential person in FinTech (UK) by CityAM, 2016
- Silicon Republic's "31 women strengthening the connection between finance and technology"
- London's top women in fintech - Business Insider
- #8 "20 fintech influencers to follow in 2018" - Contentworks
- #5 "Top 10 global financial bloggers" - Rendity
- #9 "Global fintech influencers list" - Jax Finance
- "Fearless writer and speaker on fintech trends" - Silicon Republic's 20 fintech influencers you need to know
02.09.2022, FRIDAY Main Stage
Chat #1: Governance of FinTech in Europe
Title:
How the fintech sector is evolving. Prospects and challenges.
Can we make the financial system more efficient using technology?