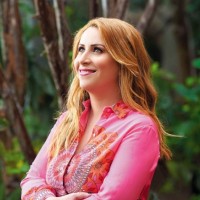 Dr Celia Hadjichristodoulou
Managing Director at GrantXpert
Experience: A consultant with expertise in EU funding services and provision of adult training seminars since 2005.
Specialisation in preparing successful EU funding proposals and managing projects following their approval.
Also organiser of trainings for Cypriot companies for the funding opportunities available to them.
Achieved to obtain more than 4 million EUR through funded projects on behalf of GrantXpert clients in the past 4 years (2009-2013).
Goals: Involvement in large EU-funded projects that have a true and important impact for Cypriots and Europeans.
Assist Cypriot organisations to fully exploit EU-funded programmes by informing them about these opportunities and preparing their applications on behalf of them
Specialties: Expert on European and national funding programmes
Consulting on preparing successful proposals on EU and national funding programmes.
Proposal writing
Project management of EU funding projects
Trainer for national and European funding programmes
Creation of European networks of partners for joint project implementation from funding programmes
02.09.2022, FRIDAY Main Stage
Chat #5: Funding a FinTech company
Title: Financing fintech startups and scaleups.