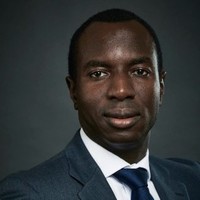 Xavier Gomez
Founder and Chief Operating Officer at INVYO

Fintech Thought Leader and specialist of Investment Banking and Wealth Management with strong expertise in Private Equity
I am Fintech speaker and writer and regularly writes about the future of banking and emerging trends in Fintech. I am expert of digital economy and more specifically innovations in finance. I am banker with expertise in Private Equity (Venture Capital), wealth management and a sharp interest in disruptive Finance inclusion and Regulation.
I am co-chief editor of Invyo Insights (Global Fintech Intelligence) powered by Invyo. Invyo Insights is a provider of Data insights and analysis. We partner with the best experts and entrepreneurs in the region to cover the latest trends in all topics related to Digital Banking, Payments, InsurTech, Blockchain, Artificial Intelligence, Financial Inclusion, Financial Literacy and more. Moreover, we are connecting the global Fintech community and help decision makers understand emerging trends to shape the future of banking.
I am also serves as an Mentor/Advisor in FintechLabs and HEC Incubator (StandUp) to establish digital Strategy, Business Plan and Financial Statements.
02.09.2022, FRIDAY Main Stage
Chat #5: Funding a FinTech company
Title: Financing fintech startups and scaleups.