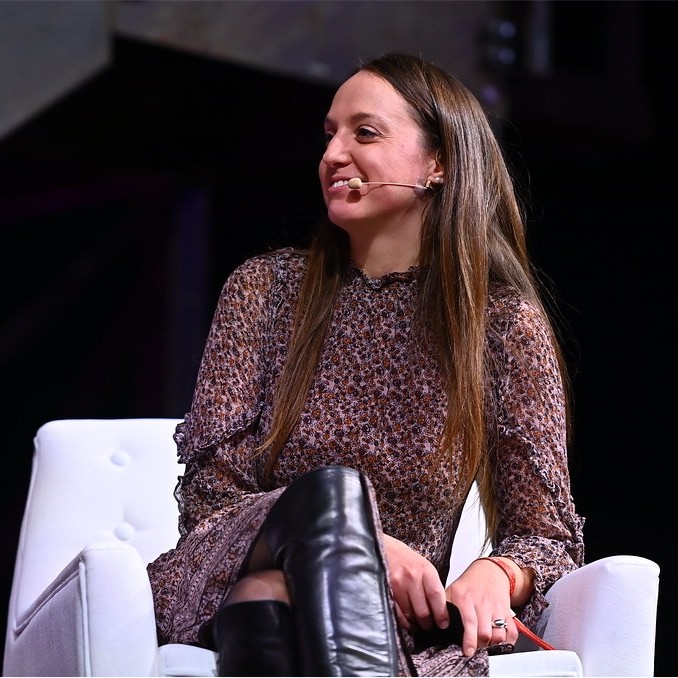 Francesca Aliverti – Moderator
Co Founder & Partner presso FTS Group

Francesca Aliverti is the Co-Founder and Partner at FTS Group, a startup mentor at Startupbootcamp FinTech & Cybersecurity and an Equity Partner of AVK2 Investments. Previously she held a position as the Head of Strategy & Business Development at Holland Fintech, where she catalyzed its transformation from inception to a +400 members enterprise. She is highly fluent in the fintech European ecosystem with tangents across the world - in technology issues from a business point of view, from the traditional structures, to the most innovative solutions in the market. She is also a regular contributor and content curator to different financial inclusion projects with a focus on emerging markets, on initiatives with Timepledge.org, The Bill and Melinda Gates Foundation and Elevandi.io. Recently, she became a regular host at the Breaking Banks Europe Podcast. Francesca speaks Italian and English.
01.09.2023 Main Stage
Chat #1: The Future of Digital Payments
Exploring the latest trends and innovations in the digital payments space, including the rise of cryptocurrencies and blockchain-based payments.