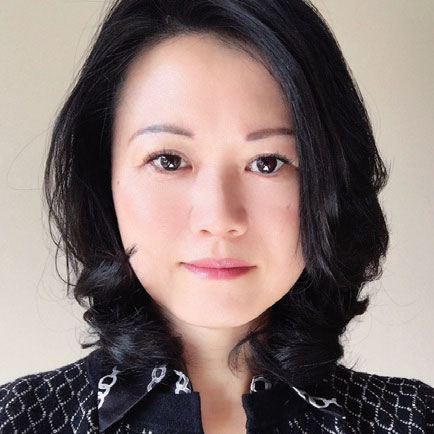 Helen Yu
Fintech Influencer
I believe growth thrives at the intersection of #tech and #humanity. As a technology leader, I enable global players to scale through a people-first framework. I am a Global Top 20 thought leader in 10 categories, including digital transformation, AI, cloud computing, Cybersecurity, IoT and Marketing.
I am passionate about the voice of the customer to deliver game-changing digital transformations. As a customer success executive, $100M plus P&L owner, board member and advisor, I drive profitable growth for global players in the High Tech, Telecom, Manufacturing, Insurance, FinTech and Healthcare markets. The results have led to multibillion-dollar revenue growth for private, early-stage startup, pre-IPO and Fortune 500 enterprises.
• At Marketo, professional service revenue grew from 500K to 14M and ARR from 5M to 155M within 3.5 years.
• At Adobe, I drove revenue from $15M to $65M within 2.5 years.
• At Oracle, I contributed to over $50M in license sales in one year, and grew the license pipeline over 30% with 20% YoY growth.
• As an Advisor to Jebbit (named in the Top 25 Most Promising Companies in the World by CNBC), it doubled 2018 revenue over the prior two years combined.
• As an advisor to conversational AI innovator Pypestream, it has achieved 60% YoY growth during the pandemic.
• I served on the transition team for Marketo's $1.8B M&A deal, regularly contributing to board meetings.
• I've prepared materials for and attended both public and private board meetings, including at Marketo and Showpad.
Competitive by nature (ask me about trekking up Mt. Everest Base Camp), I started Tigon Advisory, a CXO-as-a-Service growth accelerator in 2017 to multiply growth opportunities for organizations. Customers include Cisco, Qualcomm, AT&T, IBM, Vodafone and others with focus areas on deep customer insights for a profound customer experience, go-to-market expansion, digital transformation strategy, cybersecurity strategy and influencer marketing.
If you're looking for a Board Member who can provide governance oversights on digital strategy, cybersecurity, emerging technology, customer success and global expansion, let's talk.
02.09.2022, FRIDAY Main Stage
Keynote Presentation - Own the Future
The Art of Digital Transformation
02.09.2022, FRIDAY Main Stage
Chat #3: FinTech Product Development
Title: How do you build an awesome Fintech Product?