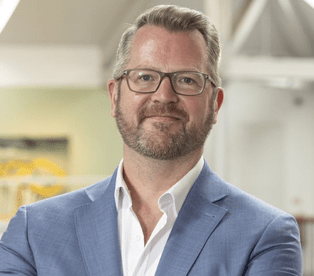 James Varga
CEO & Founder of DirectID

James Varga is the CEO & founder of DirectID, a global credit & risk platform providing open banking data to decision-makers.
Having worked with open banking data for over a decade, he saw that financial assessments were based on data that was often inefficient, backwards-facing and largely biased. With open banking now a global trend, James sees a unique opportunity to provide the world's first financially inclusive global credit score.
Since 2010, James has relentlessly pursued this - the opportunity to use open banking as the foundation for a streamlined, fairer process. James sees financial services as a global trust network – a network he has used to passionately address issues such as identity, credit & risk and financial inclusion.
James is an active board member of Fintech Scotland, the Scottish Government Ministerial Trade Board, Trust in Digital Life (TDL), as well as a founding member of FDATA, Innovate Finance and Open Banking Excellence. Notably, James was part of the working group that lobbied the government for PSD2 – DirectID went on to build the UK's first AISP integration.
As a Canadian-born serial startup founder and the earliest pioneer of open banking, James loves solving problems – taking a first principles approach to innovation and believes in the infinite mindset.
01.09.2023 Main Stage
Chat #4: The role of AI and ML in Fintech
Discover how Artificial Intelligence (AI) and Machine Learning (ML) are revolutionizing the fintech industry, unlocking new possibilities for innovation, automation, and data-driven decision-making.