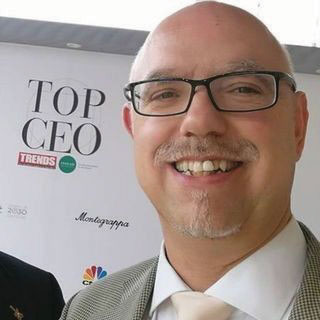 Jorge Sebastiao
Blockchain Influencer
International ICT speaker. Seasoned CTO, with Blockchain, NFT, AI, IoT, Gaming, Digital Twin, Cyber Security, Managed Services, Cloud Computing, Big Data, & ICT innovation professional focused on business value; brings experience, creativity, structure, motivation, & agility. Over 35 years of ICT experience, covering, innovation, architecture as well as risk management, compliance, auditing, certification, business continuity, & disaster recovery. Served sectors include Telecom, Oil & Gas, Financial , Government, Defense, HealthCare, & Education. Created the process A6 of security: Assess, Architect, Apply, Administer, Awareness & Agility. He architects practical & business focused solutions using standards & industry best practices.
He has been the speaker at numerous international conferences with topics including: ICS Security, ICT Security, Business Continuity, ICT Architecture (TOGAF), Wireless Security, Regulatory Compliance, Physical Security, Biometrics and Smart Cards, Ethical Hacking, ISO27001, ISO27002 (ISMS), ISO2000 (ITIL), ISO13335 (Risk Management), ISO22301 (BCMS), CobIT, Basel II, EMV-2, PCI-compliance, SOX, Info warfare, Fraud, Identity Theft, SAP-Security, CISSP, Forensics & Incidence Response.
Jorge is action and results oriented with passion to deliver a results in a collaborative approach.
Mr. Sebastiao also co-authored book "La Face Cachée du Credit".
Languages Advanced: English, French, Portuguese, Spanish
Learning: Italian, Greek, Arabic, Russian
Quote "Information security is a continuous skilled process…"
Specialties: Cyber Security, Cloud Services, blockchain, big data, IoT, Managed Services, Business Continuity, BCP, Disaster Recovery, DRP, Virtualization, CMS, Workflow, Storage Management, Infrastructure, Information Security, IT Architecture, TOGAF, Satellite, Wireless, VoIP, Managed Services, Physical Security, Homeland Security, CCTV, Training, Security Awareness, Ethical Hacking, Security Monitoring, Forensics, Data Recovery