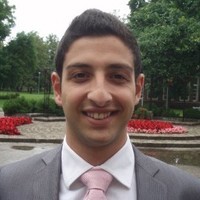 Nikolas Demetriades
Risk & Compliance Director at B2B Lateral Thinking Solutions

Nikolas is the Risk & Compliance Director of B2B Lateral Thinking Solutions, a boutique consulting firm specializing in regulatory compliance, risk management, legal and corporate services. B2B Lateral Thinking Solutions is mainly offering services to CIFs, AIFs and AIFMs.
Prior to this, for almost three years, Nikolas was heading up the compliance department of one of the biggest Cyprus Investment Firms.
Before that, for several years, he was heading up the licensing team of the Financial Regulation and Advisory Department of a reputable consulting firm in Cyprus. He was responsible for the setting up and securing the relevant authorization required for CIFs, AIFs, AIFMs, Payment Institutions and Electronic Money Institutions.
Nikolas started his career as a junior compliance consultant in a reputable consulting firm in Cyprus offering services to CIFs and investment funds.
Nikolas graduated from Cass Business School in the UK with a degree in Business Studies. He is a Chartered Financial Analyst and also holds the Advanced and AML Certificates of CySEC which are required for the performance of key functions within the regulated entities.
02.09.2022, FRIDAY Main Stage
Chat #2: Legal & Regulation in Fintech
Title:
The impact of law, regulation and policy in Fintech. What is happening in
Cyprus, Europe and internationally? Is regulation killing or helping innovation?