CYPRUS FINTECH SUMMIT 2023

Speakers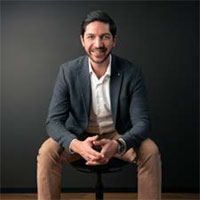 Deputy CEO, COO at Bitpanda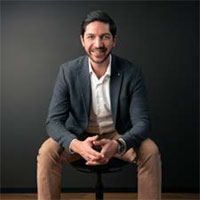 Deputy CEO, COO at Bitpanda

Lukas Enzersdorfer-Konrad is the Deputy CEO at Bitpanda, a leading trade-everything investment platform based in Vienna, Austria. Here, he also serves as the CEO of Bitpanda Technology Solutions, one of the most scalable "Investing-as-a-Service" platforms in Europe and worldwide. Holding an MSc in Banking & Finance, Lukas has a demonstrated history of working in the financial services industry and has firsthand banking experience, in-depth knowledge of digital assets, and leading digital roadmaps and platform strategies from conception to launch across retail and corporate product offerings.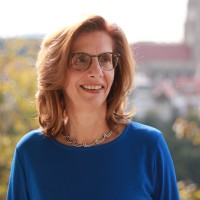 Global Fintech & Tech Influencer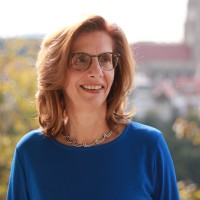 Global Fintech & Tech Influencer

Dr. Efi Pylarinou is a seasoned Wall Street professional and ex-academic who has become a Top Global Fintech & Tech Thought Leader.
She is a domain expert with a Ph.D. in Finance, a prolific Content creator, a Host, an Author, and a Speaker. She is a Faculty at the Fast Future Executive lecturing live on the Future of Finance & Money.
She is trusted by global brands in Tech and financial services, like Microsoft, NVIDIA, Oracle, SAP, Huawei, ComplyAdvantage, Swissquote, ADDX, Finastra, Bitstamp, Seba Bank.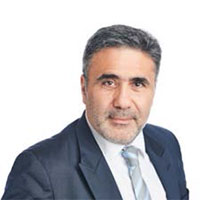 Chief BDO Worldwide Financial Services at Microsoft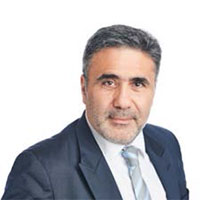 Chief BDO Worldwide Financial Services at Microsoft

Senior Executive with 25+ years' experience developing business growth strategies into international markets combining an intra/entrepreneurship mindset and proven high-level negotiation skills.
Global Team Leader, leveraging relationships with internal/external key stakeholders and the Board to move projects/initiatives forward and deliver measurable results. Leading with authenticity, simplicity and purpose and embracing the "together we can" attitude.
Vision Ambassador & Innovative Change Agent, fostering the collaboration between internal Divisions to achieve common strategic goals. Collaborating with external parties (fintechs) to add value to the client's base. Mantra: "from EGO-system to ECO-system".
Fosters a culture of a growth mindset, cross-functional team collaboration, sales enablement, and diversity & inclusion, and evangelizes the company vision through public speaking engagements.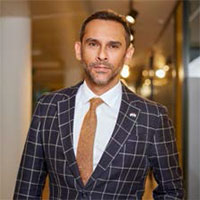 CEO of the LHoFT Foundation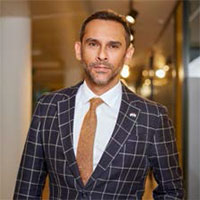 CEO of the LHoFT Foundation

CEO of the LHoFT Foundation, a Public/Private sector initiative to drive fintech and digitalisation for Luxembourg's financial services industry.
Officier de l'Ordre Mérite du Grand Duché de Luxembourg 2022.
Council member at British Chamber of Commerce.
Council member at Brtiish-Luxembourg Society.
Fintech Entrepreneur and Non-Executive Director of BankiFi
Fintech Entrepreneur and Non-Executive Director of BankiFi

Named one of the '2021 Top Ten Voices in European Fintech' Conny Dorrestijn has a focused career in innovation for the international financial technology sector, previously at Clear2Pay/FIS and as Founding Partner/Advisor at BankiFi: a developer of technology 'putting banks at the heart of business'. She is also Chair of the Supervisory Board at Blanco Services, a Non-Executive Director to the Board of Augmentum Fintech, an Associate of the Digital Insurance Agenda (DIA) and a Global Innovation Awards Judge at BAI (US). She is a co-host/producer of the regular Fintech Cappuccino podcast.
With empowerment high on her agenda, she actively engages and collaborates with young people to help them build 'social capital'. She is a mentor for Women in Payments (WIP) programme and acted as Advisory Board Member and mentor for Money2020 Europe Rise Up programme. She actively supports the Global Give Back Circle: Mentor, Educate, Empower & Employ HER for girls at risk.
Conny is a frequent speaker at international conferences (EBA, Money2020, Global Wealth, BAI, Betaalcongres, Citi Fintech events, Techleap, MeConvention, e.g.) on the topics of purpose, building a new financial era, payments, fintech and 'femtech'. 'Experience coupled with curiosity is wisdom' is a key driver in her life, which led her from bringing the very first internet bank's technology from the US to Europe, the first payment hub company to a successful exit as well as working on a wide range of individual positioning issues and companies, often in unconventional ways. Giving space to her team whilst working with top leadership, she enjoys being and bringing the voice to the industry through all stakeholders involved with a clear business target in mind.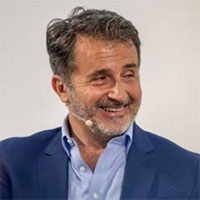 Founder of Pacemakers.io, NED, Author, Speaker, Investor, Mentor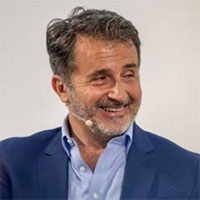 Founder of Pacemakers.io, NED, Author, Speaker, Investor, Mentor

Entrepreneur, corporate executive and board member with a track record of delivering growth through digital innovation at some of the world's most respected companies including GE, PayPal and Lloyds.
Well-known advisor, speaker, mentor and investor in digital innovation and FinTech. Extensive background in general management in banking, financial services and payments. CEO, CIO, CCO, CMO and Chief Digital Officer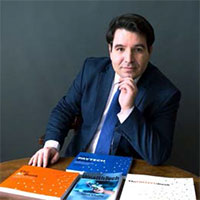 CEO at Banking Reports Top 10 Global Thought Leader in FinTech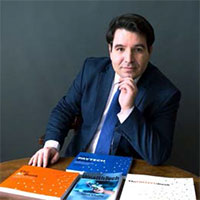 CEO at Banking Reports Top 10 Global Thought Leader in FinTech

My objective is to provide top quality FINTECH TRAINING FOR BANKERS.
I am CEO of Banking Reports (London), Faculty Member of The Retail Banking Academy (London), Founding Member of The World FinTech Association (Seoul), Judge of the European FinTech Awards (Amsterdam), Regular Guest Author of Finance Magnates (Tel Aviv).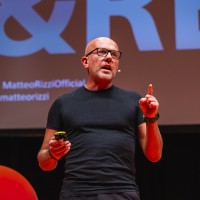 Co-Founder at FTSGroup.eu PA "Fintech Revolution" and "Talents & Rebels"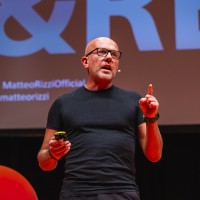 Co-Founder at FTSGroup.eu PA "Fintech Revolution" and "Talents & Rebels"

Matteo has been actively engaged in the FinTech space for over 20 years and has deep connections amongst global banks executives, startups and investors. He knows how to bridge traditional banking with new or disruptive technologies, because he understands both.
A true multicultural European executive, he conducts business in Italian, English, French, Spanish and Portuguese.
In his 13 years role at SWIFT, Matteo covered various activities in sales and global account relationship.
In 2008 he co­founded Innotribe, the innovation arm of SWIFT. This is where Matteo launched the Innotribe Startup Challenge, the first global challenge for FinTech entrepreneurs, as well as the Enablers group, a cross­industry group mentoring Innotribe and SWIFT on strategy and financial trends.
In 2013, Matteo became a Partner in SBT Venture Capital, one of the first funds (100m USD) solely dedicated to FinTech investment (Series A). SBT Venture Capital has made some ten investments in promising start­ups to date.
In 2014, Matteo co-founded FinTechStage, a community platform holding events and conferences on FinTech around the world, and late 2015 he also joined Omidyar Network, Pierre Omidyar's organisation, with an advisory role for the Financial Inclusion division.
Financial News has nominated Matteo as one of the "40 most influential FinTech executives in Europe" in 2014, 2015 and 2016 and Bank Innovation named him one of the "30 Innovators to watch shaping the industry" in 2014.
Matteo holds a University degree in Computer Science (University of Genova) and a Post­graduate in Financial Transactions (Solvay Business School).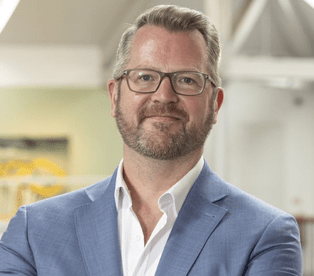 CEO & Founder of DirectID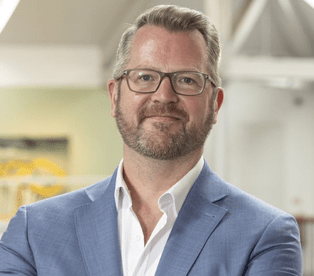 CEO & Founder of DirectID

James Varga is the CEO & founder of DirectID, a global credit & risk platform providing open banking data to decision-makers.
Having worked with open banking data for over a decade, he saw that financial assessments were based on data that was often inefficient, backwards-facing and largely biased. With open banking now a global trend, James sees a unique opportunity to provide the world's first financially inclusive global credit score.
Since 2010, James has relentlessly pursued this - the opportunity to use open banking as the foundation for a streamlined, fairer process. James sees financial services as a global trust network – a network he has used to passionately address issues such as identity, credit & risk and financial inclusion.
James is an active board member of Fintech Scotland, the Scottish Government Ministerial Trade Board, Trust in Digital Life (TDL), as well as a founding member of FDATA, Innovate Finance and Open Banking Excellence. Notably, James was part of the working group that lobbied the government for PSD2 – DirectID went on to build the UK's first AISP integration.
As a Canadian-born serial startup founder and the earliest pioneer of open banking, James loves solving problems – taking a first principles approach to innovation and believes in the infinite mindset.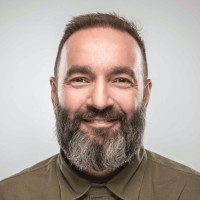 Founder at The Future Farm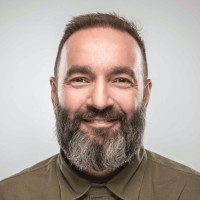 Founder at The Future Farm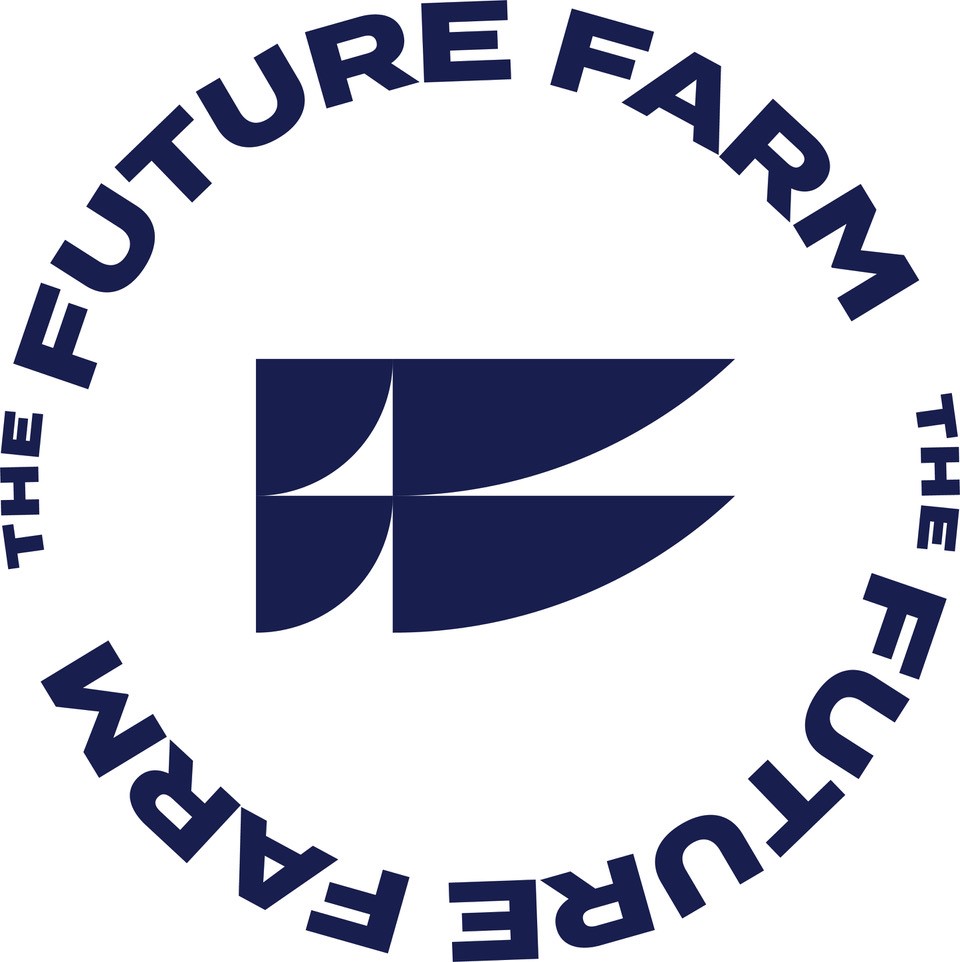 Fintech entrepreneur, ecosystem builder and mental health advocate.
Nektarios' journey began in traditional roles within financial institutions, where he spent 15 years in the world of banking. In 2011, he took a transformative step by joining an innovation team at SWIFT, which ignited his passion for entrepreneurship and led him out of the corporate world.
He is the cofounder of The Future Farm, a global community dedicated to healthier entrepreneurship. He also launched the Innotribe Startup Challenge, the first global fintech startup competition and cofounded Startupbootcamp FinTech, the world's largest fintech startup accelerator and Rainmaking Innovation.
His latest venture is Radish Credit, a lending-as-a-service platform, helping underserved communities to finance important life needs.
Driven by entrepreneurship, collaboration and the desire to improve the lives of people, Nektarios is a global nomad, travel geek, and sneaker freaker.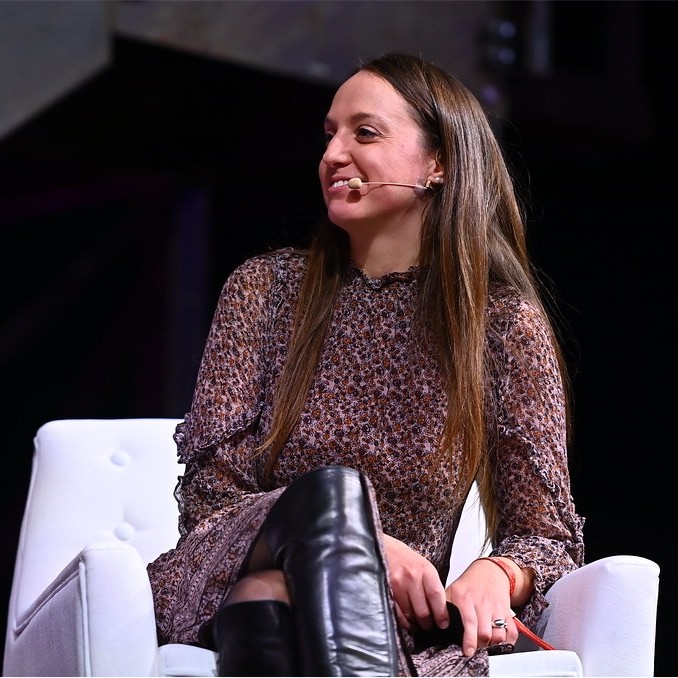 Co Founder & Partner presso FTS Group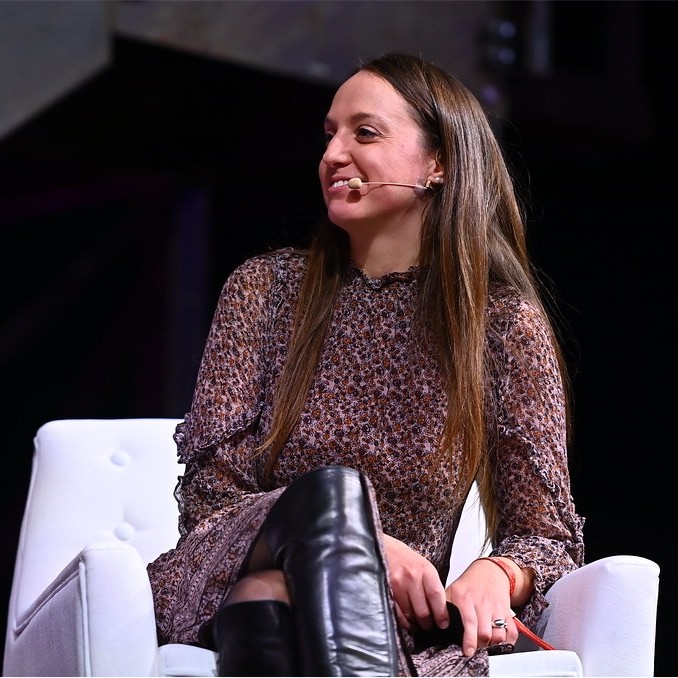 Co Founder & Partner presso FTS Group

Francesca Aliverti is the Co-Founder and Partner at FTS Group, a startup mentor at Startupbootcamp FinTech & Cybersecurity and an Equity Partner of AVK2 Investments. Previously she held a position as the Head of Strategy & Business Development at Holland Fintech, where she catalyzed its transformation from inception to a +400 members enterprise. She is highly fluent in the fintech European ecosystem with tangents across the world - in technology issues from a business point of view, from the traditional structures, to the most innovative solutions in the market. She is also a regular contributor and content curator to different financial inclusion projects with a focus on emerging markets, on initiatives with Timepledge.org, The Bill and Melinda Gates Foundation and Elevandi.io. Recently, she became a regular host at the Breaking Banks Europe Podcast. Francesca speaks Italian and English.
Director of Partnerships at Quidax
Director of Partnerships at Quidax

Ezichim is the Director of Partnerships at Quidax.
He has extensive experience in Financial Technology, Crypto Currency, and Cross-border Payments.
His main focus and where he excels is in developing solutions for high-risk businesses using cryptocurrency to make it easy for them to move money around the world. He has a deep understanding of both African and Global banking systems.
Ezichim and his colleagues at Quidax are passionate about making moving money around the world as easy as sending a text message.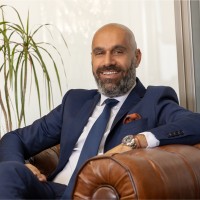 Deputy Minister of Research, Innovation and Digital Policy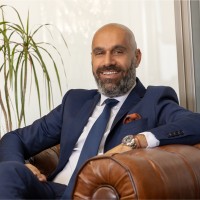 Deputy Minister of Research, Innovation and Digital Policy

Philippos Hadjizacharias was born in Larnaka in 1975.
He graduated from the Pancyprian Lyceum of Larnaka. He holds an Accounting degree from the University of Birmingham, ΑΑΤ, FCCA, degrees, MA Taxation in European Law from the Institute of Advanced Legal Studies of London as well as a certificate on Effective Leadership from the University of Oxford.
He is a member of the Institute of Certified Public Accountants of Cyprus, which he has served from various positions. He is a founding member of PHS & Partners, a Larnaka based company. He has served as non-Executive Director as well as Financial and Tax advisor in multinational companies.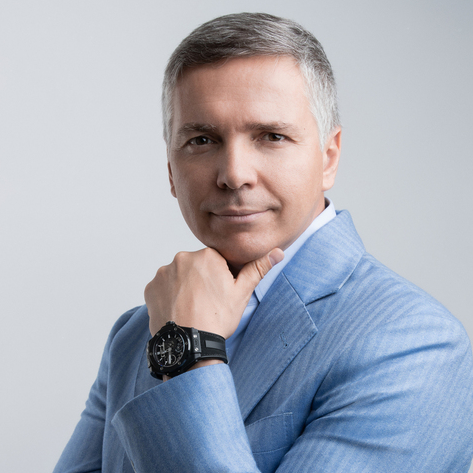 Co-founder and member of the board of directors of TechIsland and co-founder of Palta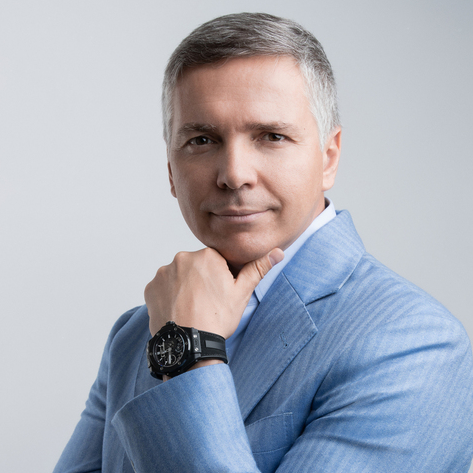 Co-founder and member of the board of directors of TechIsland and co-founder of Palta
Alexey Gubarev is an entrepreneur, investor and philanthropist. He is co-founder of several successful tech projects, including the health and well-being tech company Palta and a leading hosting platform Servers.com, which was sold in 2023 to CloudOne Digital. While residing in Cyprus with his family for over two decades, Alexey has played a crucial role in advancing the island as a prominent technological hub. Alexey always had a vision of Cyprus becoming a technological hub. He is a co-founding member of the non-profit organization TechIsland. Due to that, many foreign companies ended up on the island. In addition, Alexey organized numerous cultural events there and has one museum project. Anna and Alexey Gubarev create the charity organization City Friends Club with initial family capital. City Friends Club aims to introduce efficient waste-collection infrastructure in Limassol and the surrounding areas.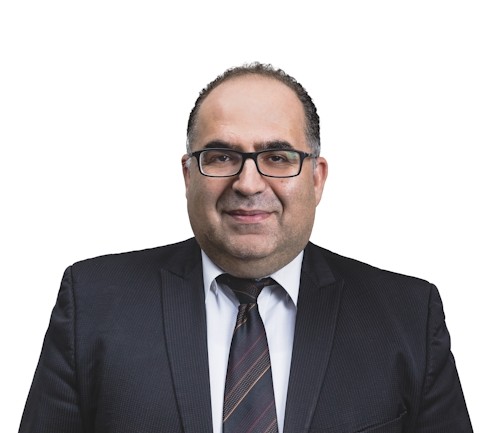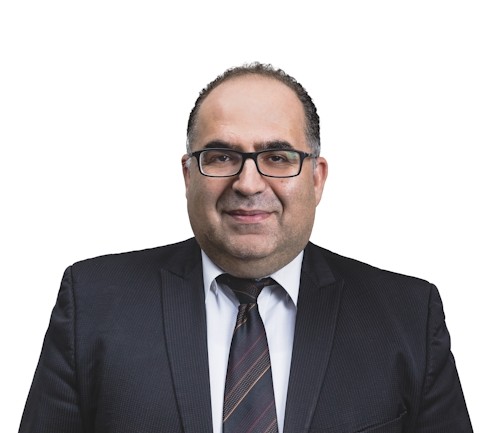 CEO at Invest Cyprus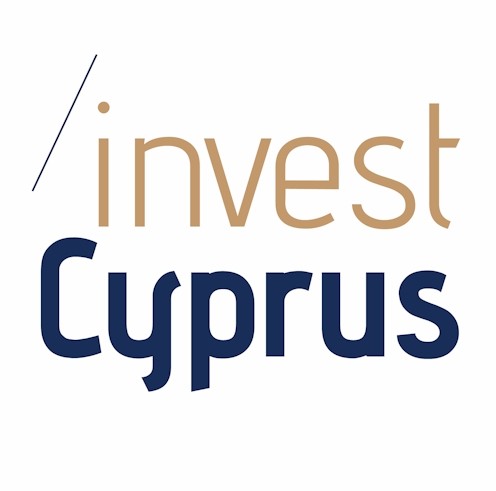 Marios Tannousis holds the post of Acting CEO at Invest Cyprus. He has more than twenty four years of international corporate experience, with twelve years in the international banking and financial services group Societe Generale, where he served at various key posts.
He is a Member of the Board of the European Fund and Asset Management Association (EFAMA) as well as the Cyprus Investment Funds Association (CIFA). He also served as President of the Cyprus Finance & Leasing Association and Board Member in various other organizations and bodies.
He is a Member of the Chartered Institute for Securities and Investment (CISI) and holds a Bachelor's degree in Economics from Rutgers University, NJ, USA and an MBA from Mankato State University (MSU), MN, USA.
He is also Certified for offering investment services and has a special interest in Economic Development through Investments especially in Banking, Financial Services and Investment Funds.
He represents Cyprus in various international and European Conferences.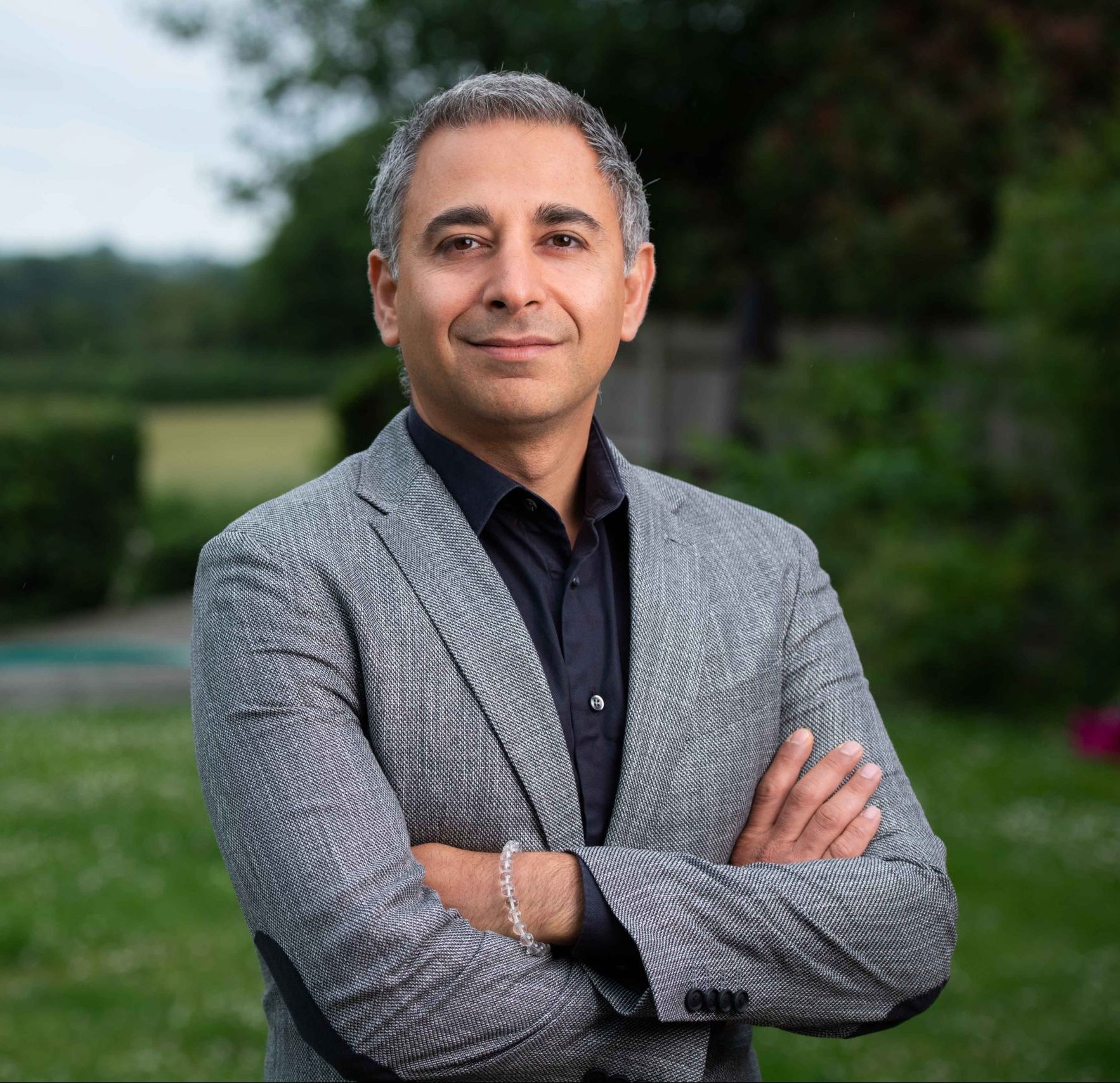 CEO and co-founder of Oyster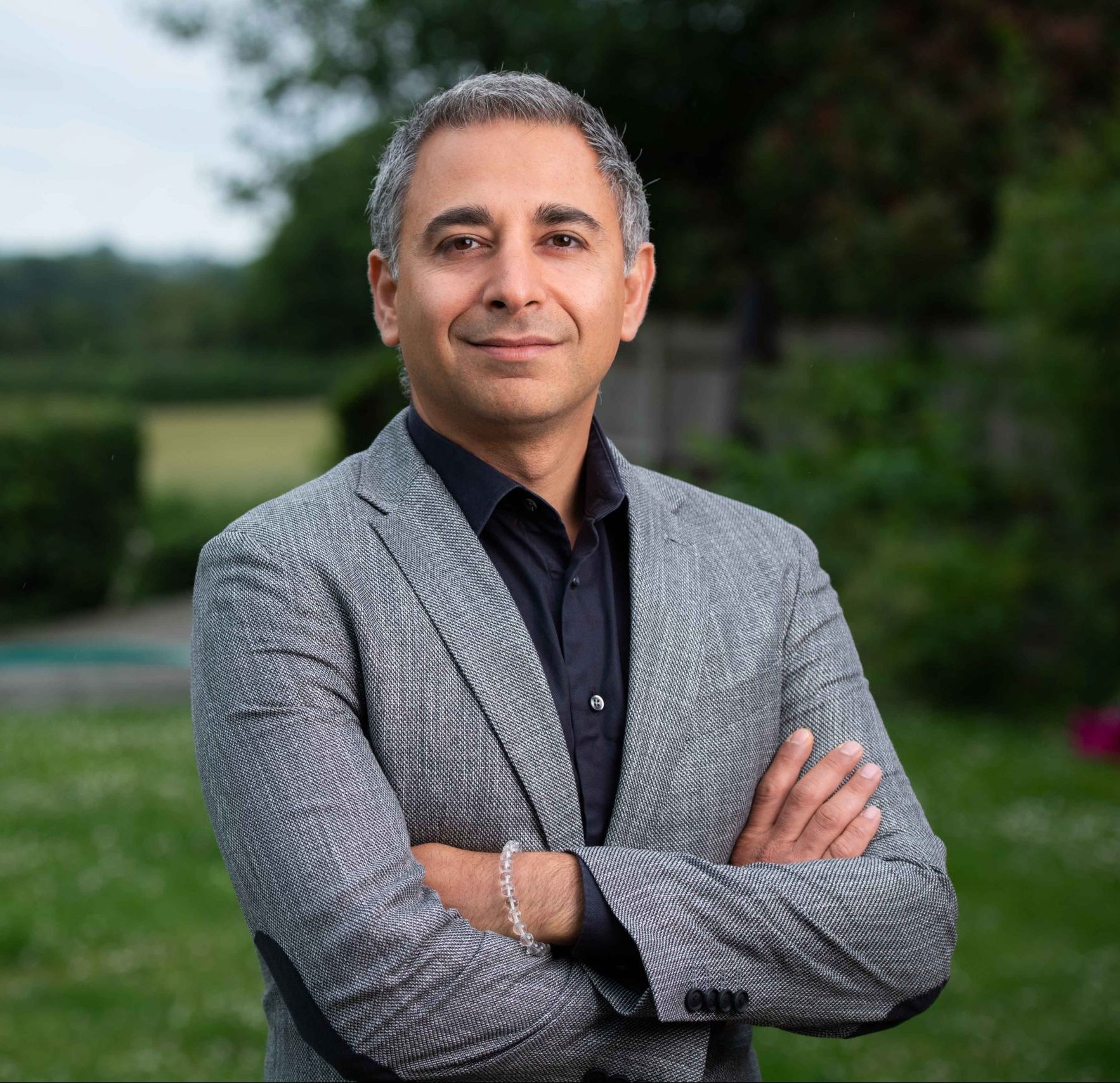 CEO and co-founder of Oyster

Tony Jamous is the CEO and co-founder of Oyster, a global employment platform that aims to remove the barriers to remote work and distributed hiring. Shaped by his upbringing in Beirut, Lebanon during a violent civil war, Tony is passionate about empowering talented individuals from emerging economies through access to global career opportunities. Tony was previously the CEO of CPaaS provider, Nexmo (now Vonage), before exiting in 2018 and launching Oyster with co-founder Jack Mardack in early 2020. With Oyster, Tony hopes to make it easier for companies everywhere to hire people anywhere.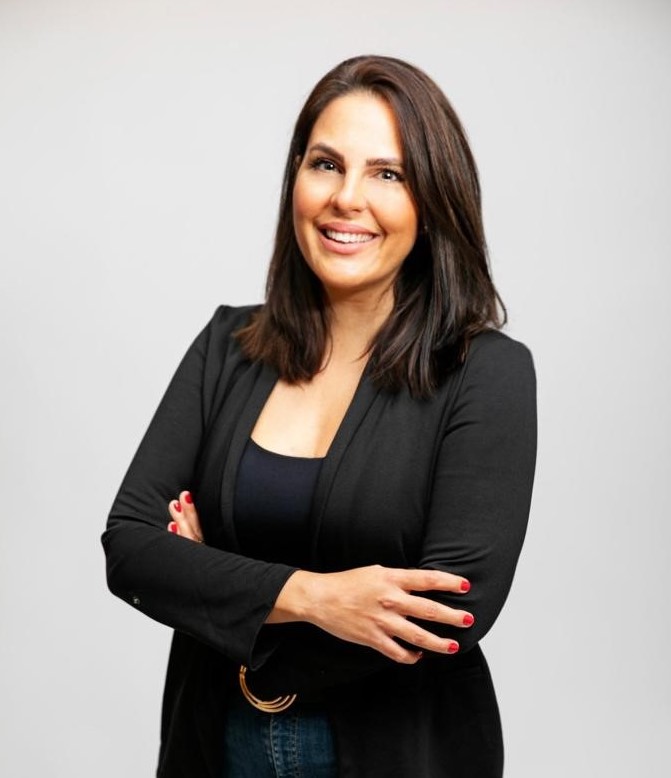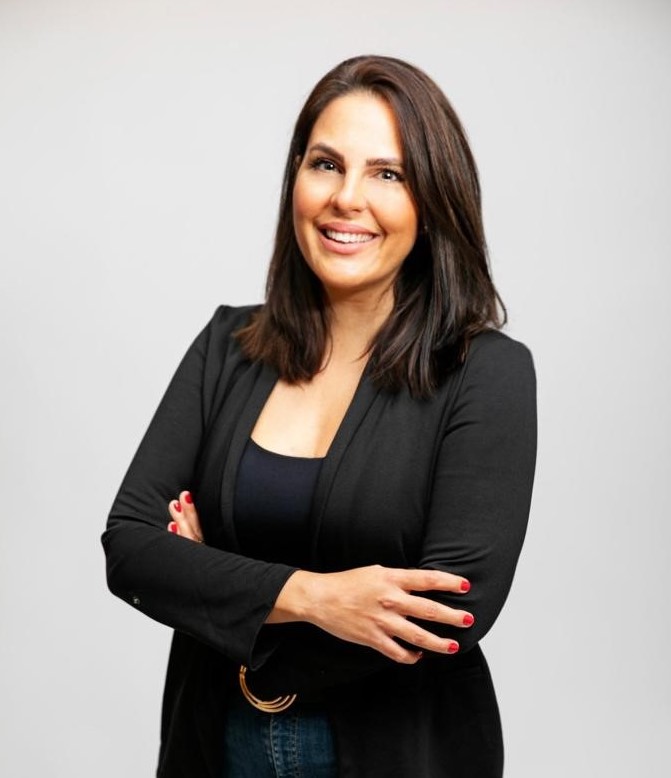 CEO of PSP Angels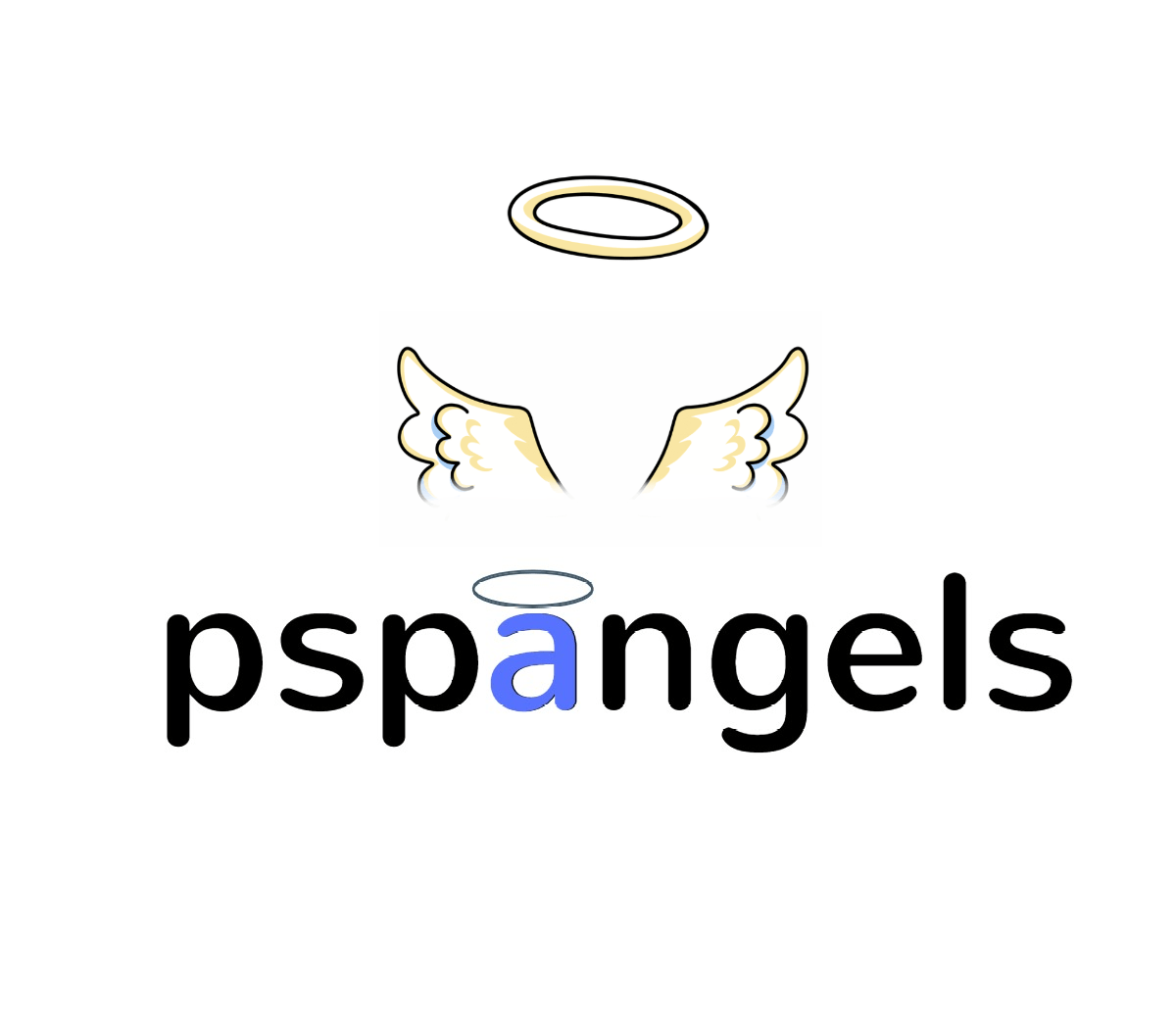 I am the founder of the payment consulting firm, PSP Angels, which helps online businesses optimise their payment flows and costs by finding the best payment and banking solutions. (pspangels.com)
I am the Founding Partner of Saxe-Financial which is a full-service corporate advisory partnership with a focus on mergers & acquisitions, policy advocacy and corporate development serving clients with an exclusive focus on blockchain technologies, financial services and the digital economy.
I am also the Partner a boutique firm in Malta, which was created to improve the payments processing infrastructure for clients within the iGaming industries, specifically.
I also run my finance and tax consulting firm in Cyprus for over 15 years now. (viktoriasoltesz.com)
I have extensive experience with payment issues and high risk industries.
I used to lecture at the University of West London and I am a regular speaker at iGaming, blockchain, fintech and investment conferences.
Blogger & Podcaster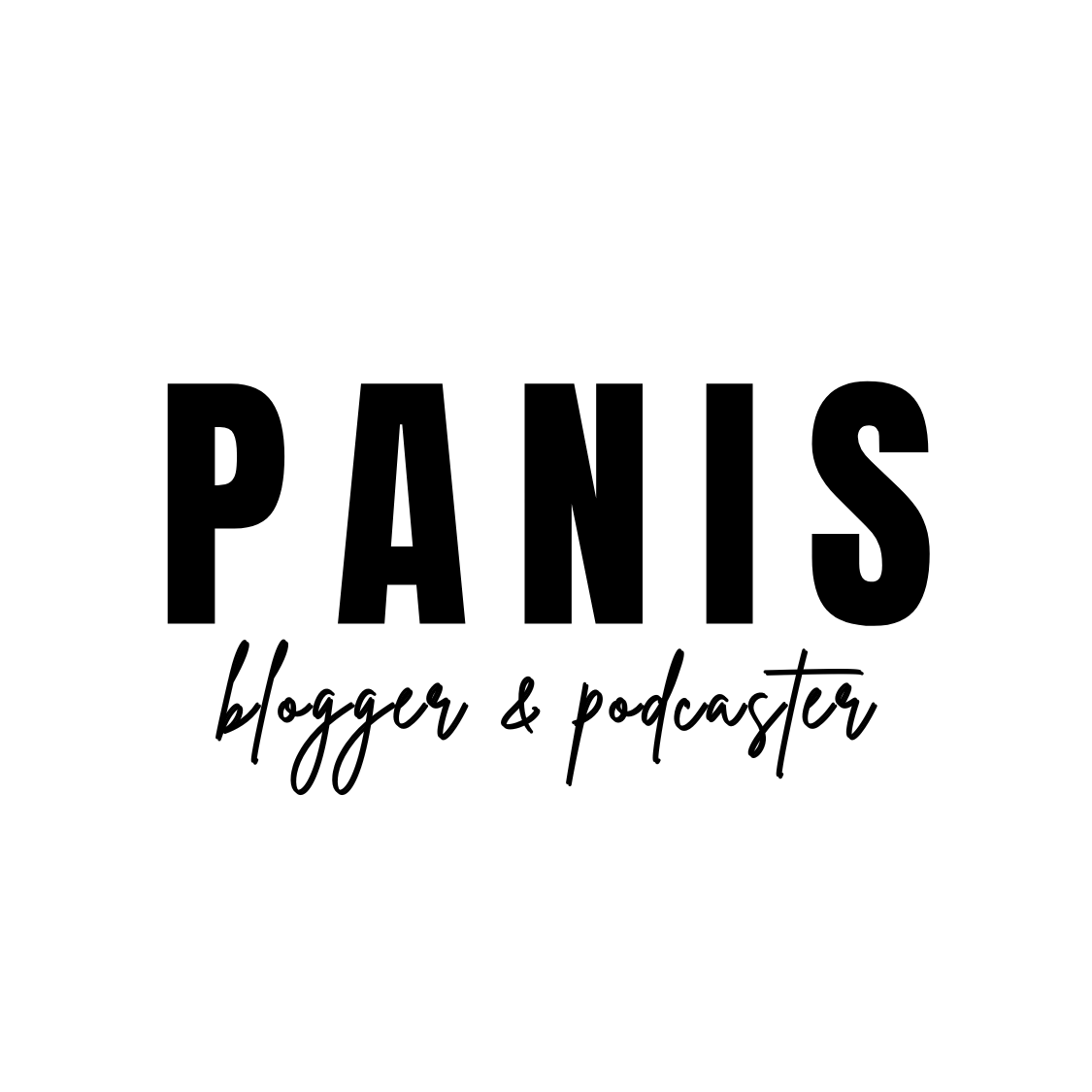 Panis Pieri is an entrepreneur, growth specialist with 18+ years multidisciplinary hands-on experience in digital marketing, media, startups, events, networking and innovation. He has helped more than 150+ companies to optimize their digital marketing and growth campaigns, in various industries like Forex, Investment, Digital Media, Real Estate, FinTech, Sports, Tech, Crypto, Retail and SaaS.
You can find Panis blogging via TechCyprus.com or podcasting at TechCyprus Podcast, Live with Panis and About Journalism Cyprus. He loves mentoring tech startups and the last ten years he mentored 300+ startups (pro-bono) on go-to-market strategies and digital marketing tactics. Furthermore, until today, he helped tech startups raise 20+ million via targeted networking and connecting them with the right investors.
His message "Keep innovating. Always create a positive impact."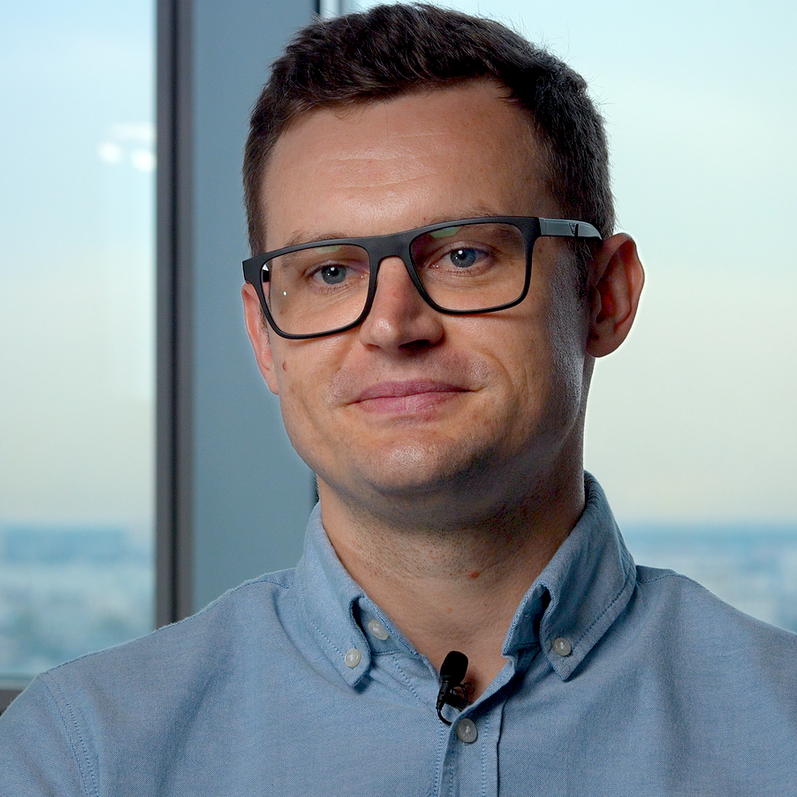 Director of Financial Technologies in Andersen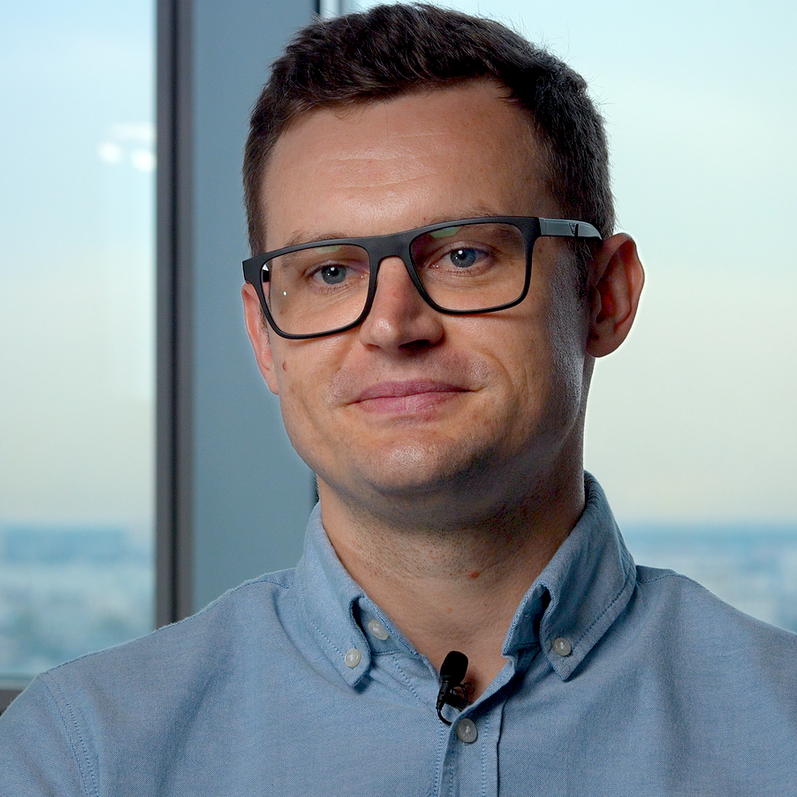 Director of Financial Technologies in Andersen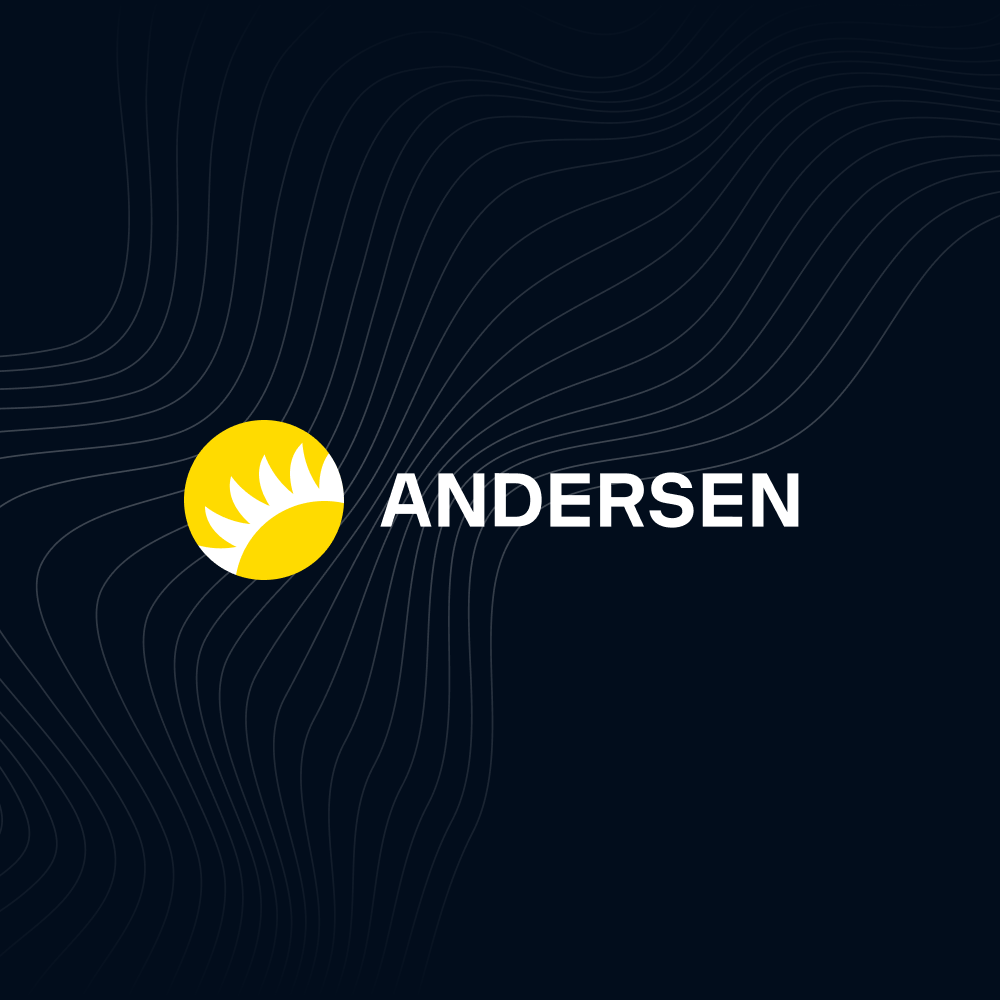 Denis Astapchenia is driving innovation at Andersen IT company, as the Director of the Financial Technologies Department. A Certified Digital Banker with MA in Finance, his 15-year journey reflects a trail of accomplishments within the finance realm. Denis combines expertise with a strategic vision in the worlds of finance and technology, offering invaluable insights.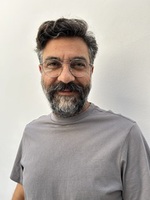 Chief Data Scientist at XM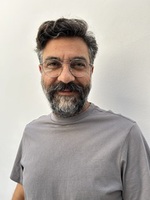 Chief Data Scientist at XM

Dr. Andreas Petridis is an experimental Particle Physicist and a previous member of one of the largest scientific collaborations worldwide, the ATLAS experiment at CERN.
Dr. Petridis made significant contributions in the searches for Dark Matter by analyzing the petabytes of data delivered by the Large Hadron Collider. Recognizing the power of data and its transformative potential beyond academia, Dr. Petridis made a successful transition to the financial industry as a Chief Data Scientist at Trading Point of Financial
Instruments. Leveraging his expertise in statistical modelling, advanced analytics and the employment of ML/AI algorithms for data-driven decision making, Dr. Petridis develops innovative strategies that empower the company to gain insights in different areas of its operations.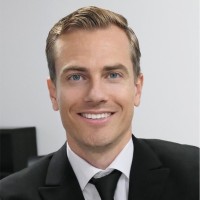 CEO at XValley Technologies Ltd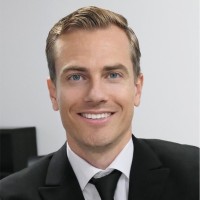 CEO at XValley Technologies Ltd

I am the founder of XValley Technologies Ltd, a firm with vast tailor-made services, focused on developing and trading software for diverse global clientele within the financial industry. Upon completing my education of BSc in Computer Science and MSc in Finance in London, I acquired an excellent track record for developing financial technology projects. I am an entrepreneur at heart, with extensive expertise in the industry for over 12 years. Prior to that, I worked in various major companies, including, but not limited to, FxPro, PrimeXM and FBME Bank with projects in MT4, MT5, and cTrader. With a deep passion for innovative technology and career growth, I founded my own company in 2015. Since then, I have been significantly successful in forex, blockchain, banking and equity markets projects, raising the bar for innovation limits to new heights.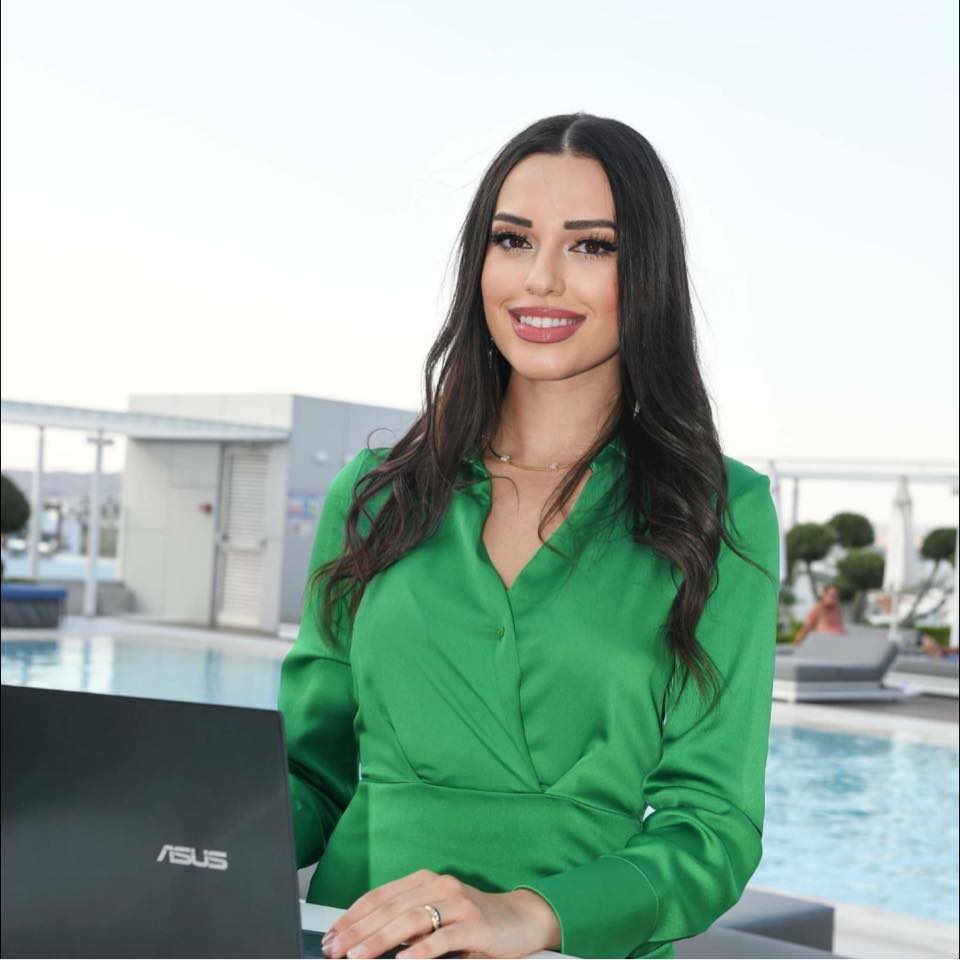 Head of Investments & Market research at Pure Fintech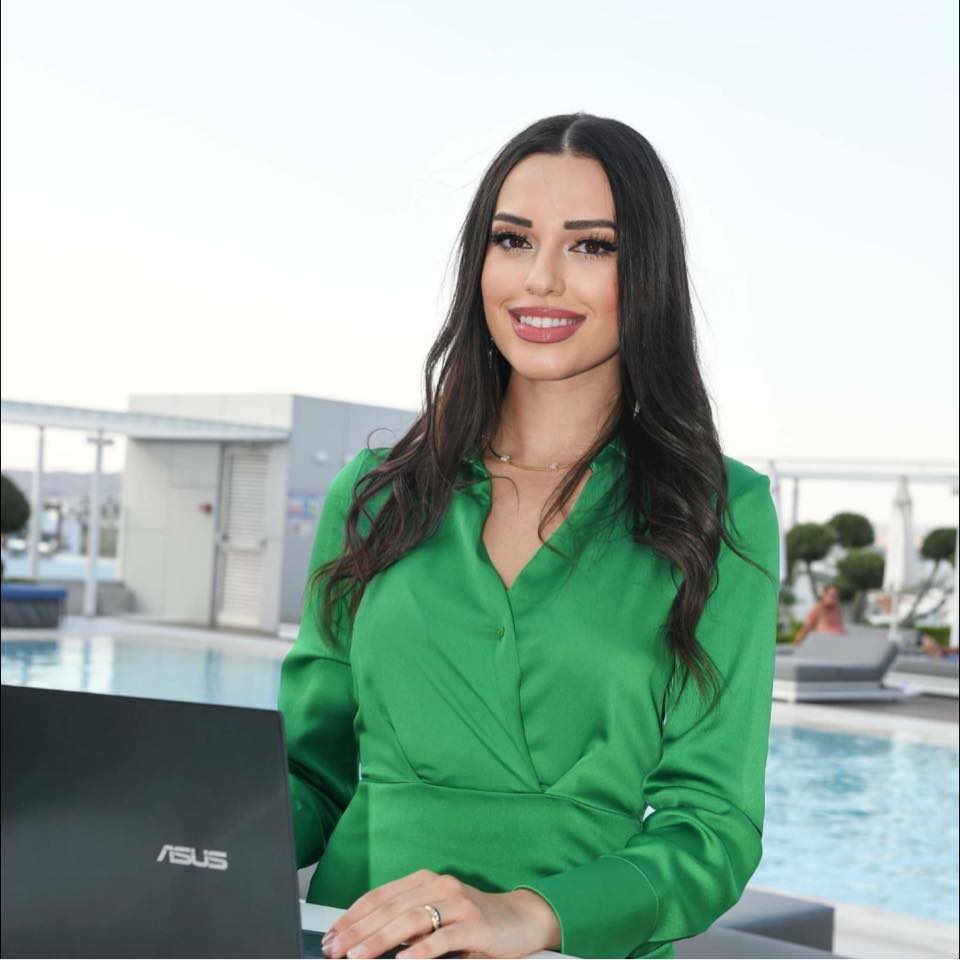 Head of Investments & Market research at Pure Fintech
Styliana Charalambous, a highly motivated  financial analyst and educator with a strong background in audit and investment strategies. She is the Head of Investments & Market research at Pure Fintech. She has 5 years experience in KPMG LTD as an audit surervisor and she holds a professional qualification as a chartered certified accountant. She also earned a First-Class Honors degree in Accounting and Finance from the University of the West of England, Bristol.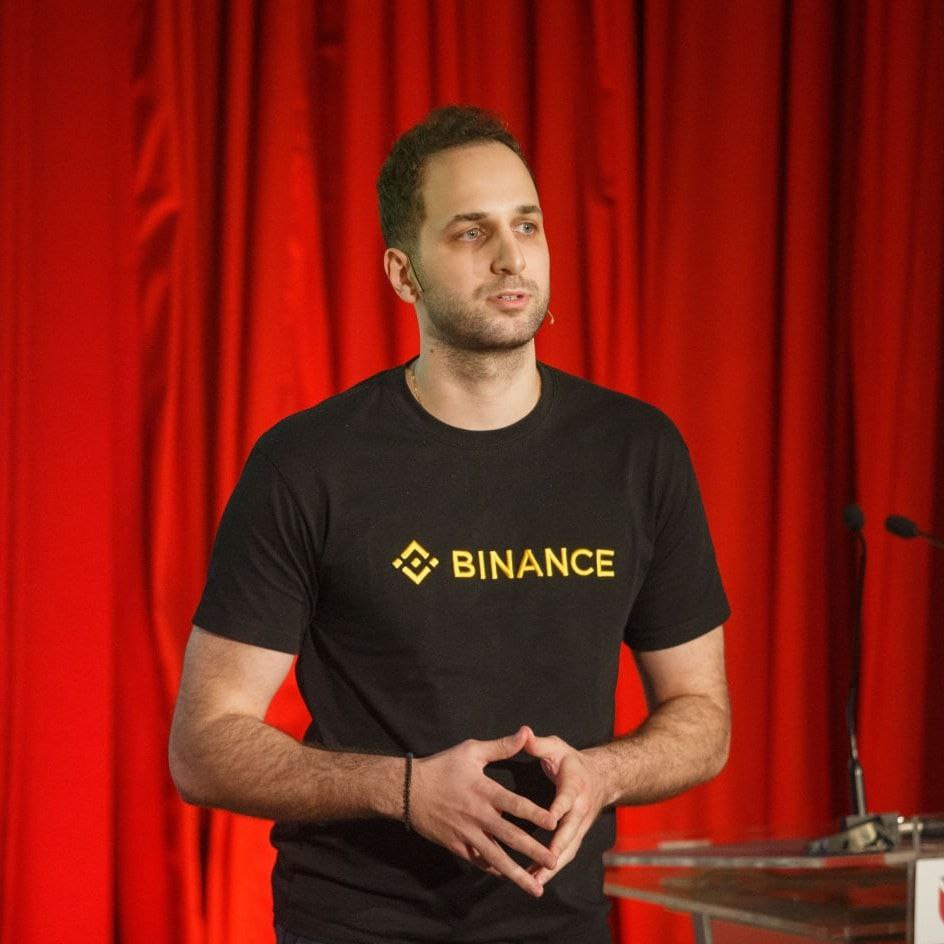 Growth Manager at Binance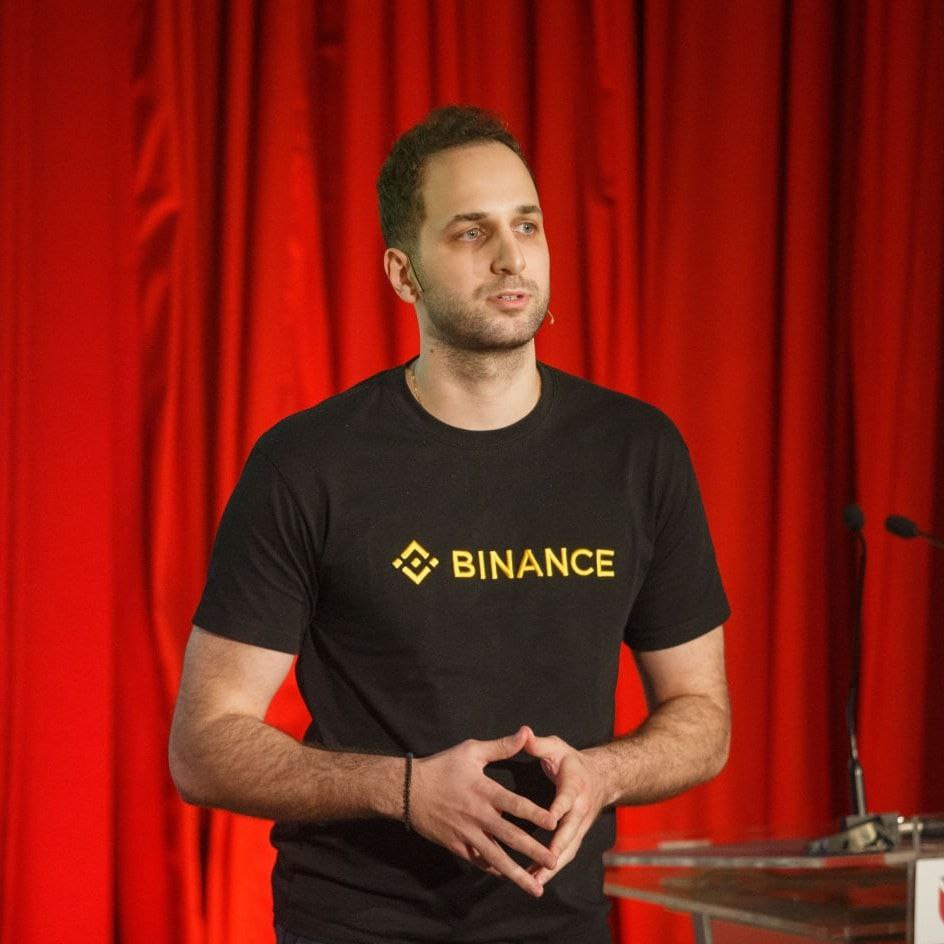 Growth Manager at Binance

Andreas Vlachos has been a professional in the field of Blockchain since 2014 and a holder of the MSc in Digital Currency degree by the University of Nicosia.
He is currently the Binance Growth Manager in Greece 🇬🇷 and Cyprus 🇨🇾, managing local community operations.
Previously he has worked for 4 years at the University of Nicosia, focusing on construction of academic material and collaborations with various bodies within the crypto ecosystem.
He has also worked as a Business Development Director at crypto startups such as ODEM.io and TrustSwap.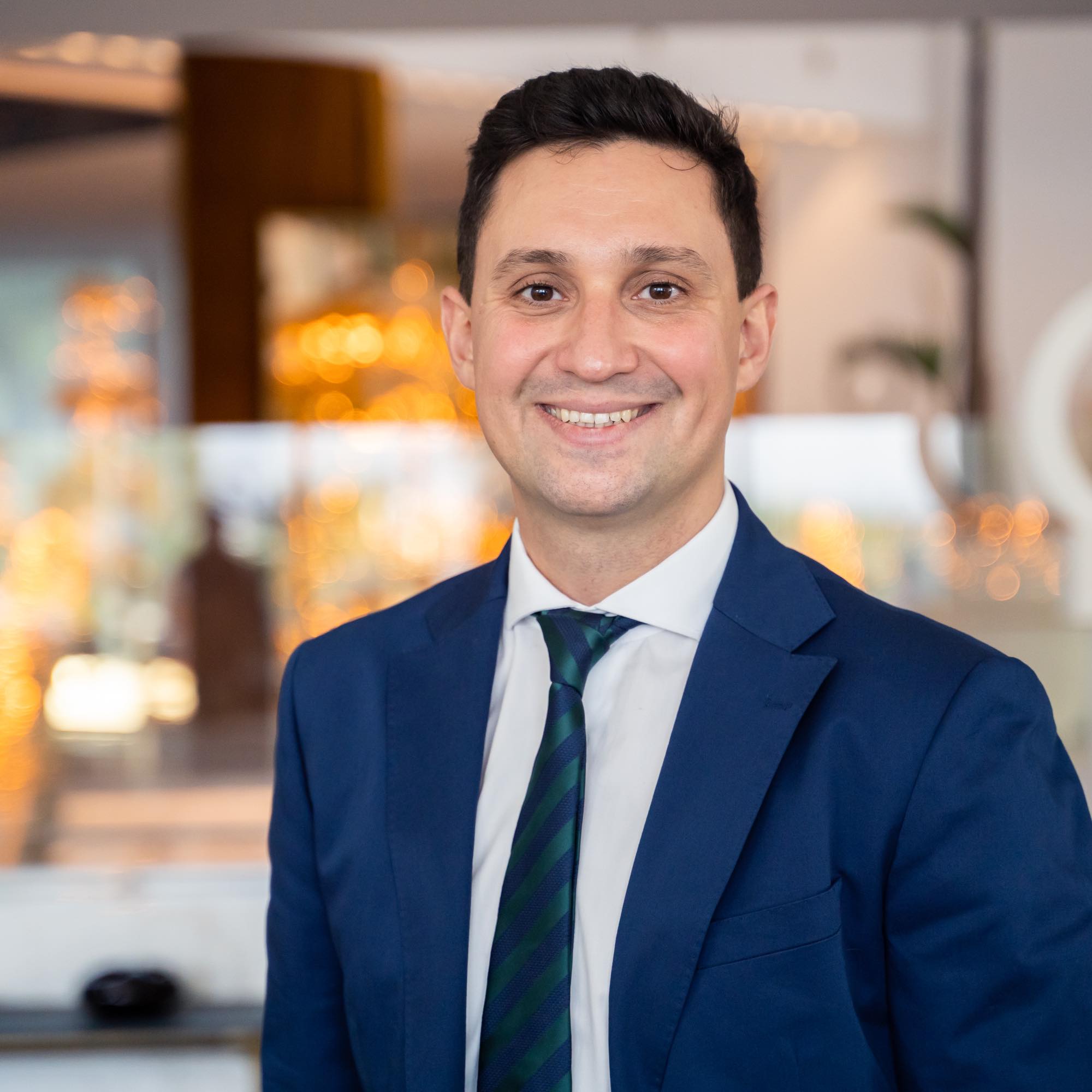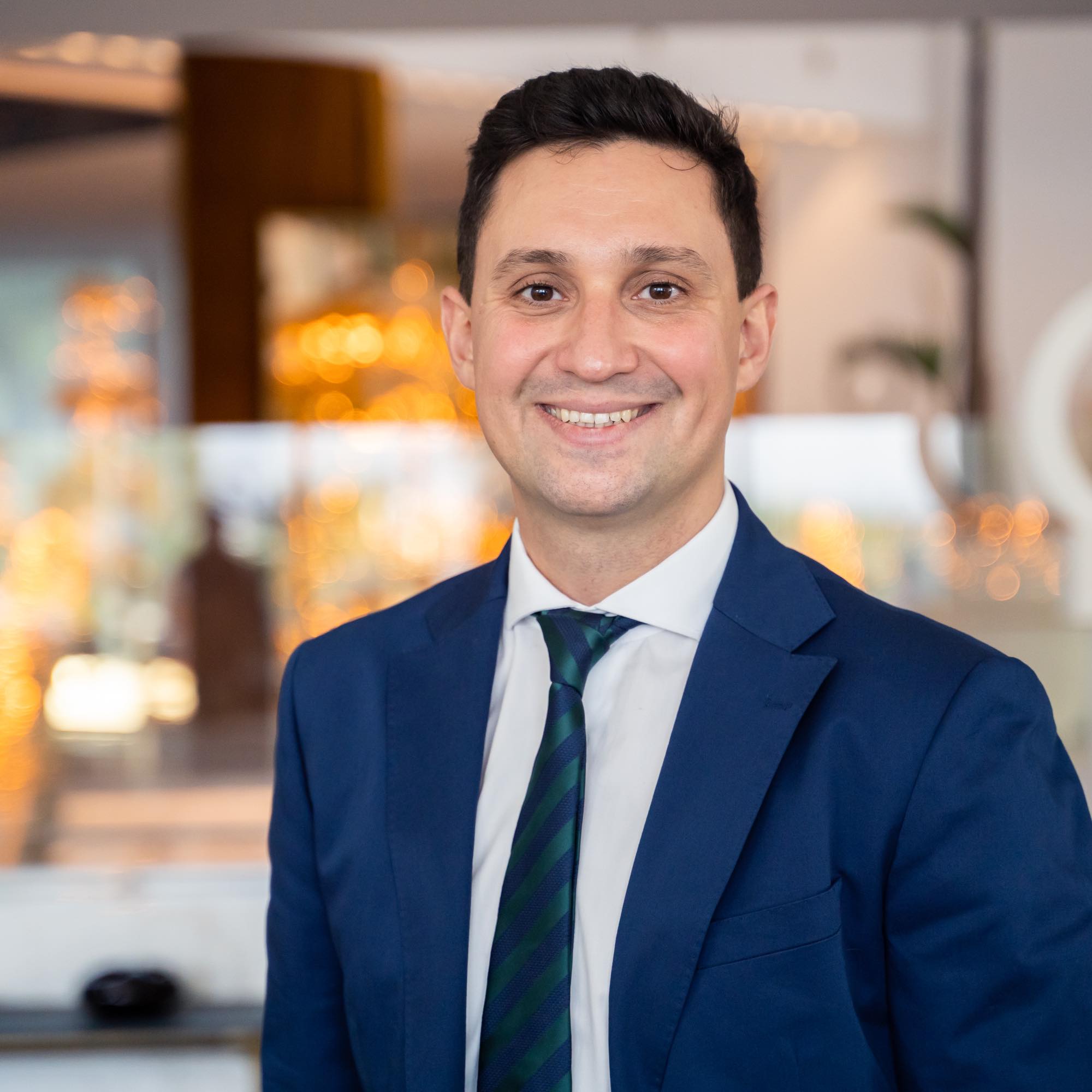 CEO at ICLUB Global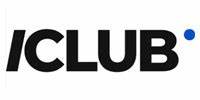 Yuriy Romanyukha, CEO of ICLUB Global, leads a network of private investors backed by TA Ventures, with over 650 members across 14 countries. Under his leadership, they have invested 35M EUR and achieved 6 successful exits. Yuriy, with a Master's degree in Psychology and studied Venture Capital at UC Berkeley, Haas School of Business, is driven by a deep passion for entrepreneurship advising StartupWiseGuys, ARIS, Google for Startups EU programs.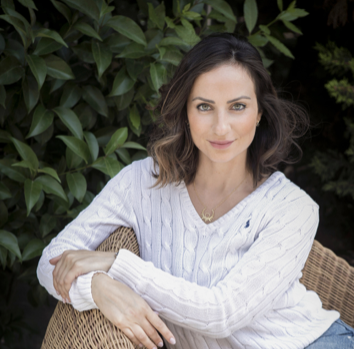 Managing Director of Human Flourishing Movement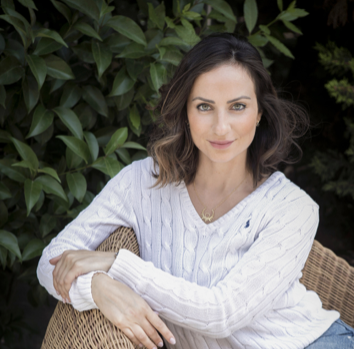 Managing Director of Human Flourishing Movement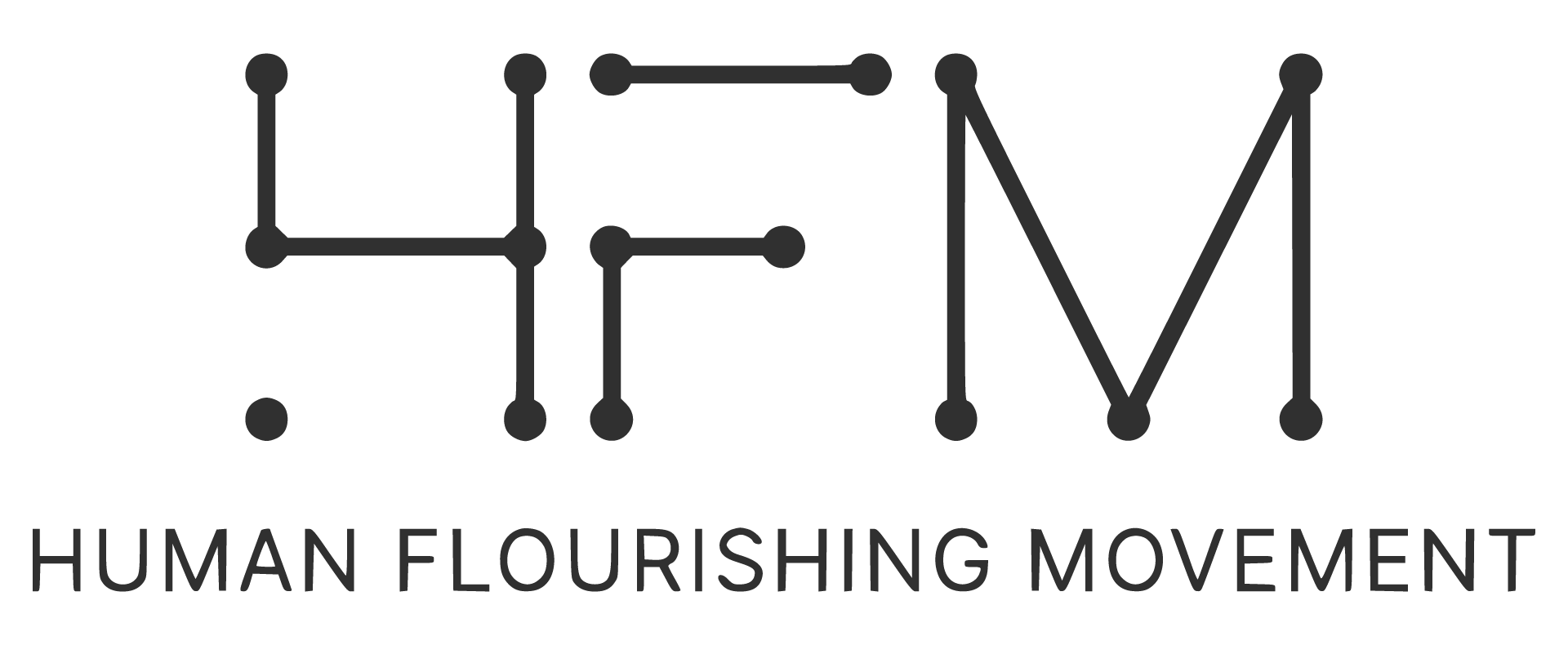 Managing Director of Human Flourishing Movement with more than 10 years of corporate experience in different business domains, Financial Services and Technology with SWIFT Brussels & Cardlink Athens, Management Consulting with MasterCard Athens & State of Flux London, a double Master's degree in Management Sciences (University of London School of Economics), Certified Health Coach (IIN, US) and Psychology Counselor trainee in the American College of Greece.
Head of Digital Business, BPER Banca
Head of Digital Business, BPER Banca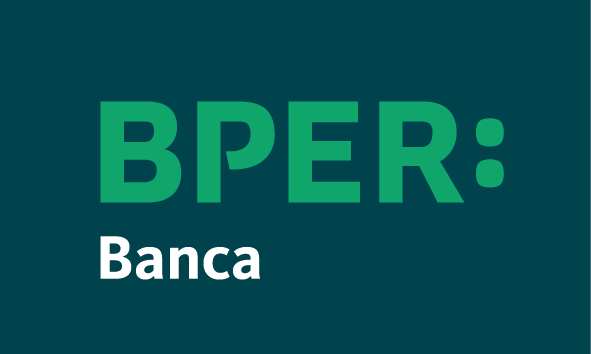 Maurice has spent the last 15 years, taking care of the transformation of customer-facing banks channels for the Italian and International market. He's been leading the digital transformation process, initially in all the subsidiary banks ecosystem of Intesa Sanpaolo and currently in BPER Banca, defining and implementing the strategic path of the transition from a "traditional" bank environment to an up-to-date, modern environment able not only to cope with technological and innovation changes, but also to exploit those changes for creating a competitive advantage.
A passionate transformation and innovation addicted, he is present on the industry conferences, sharing his point of view and experience on the digital transformation journeys, evolving banking industry, digital strategy and customer experience.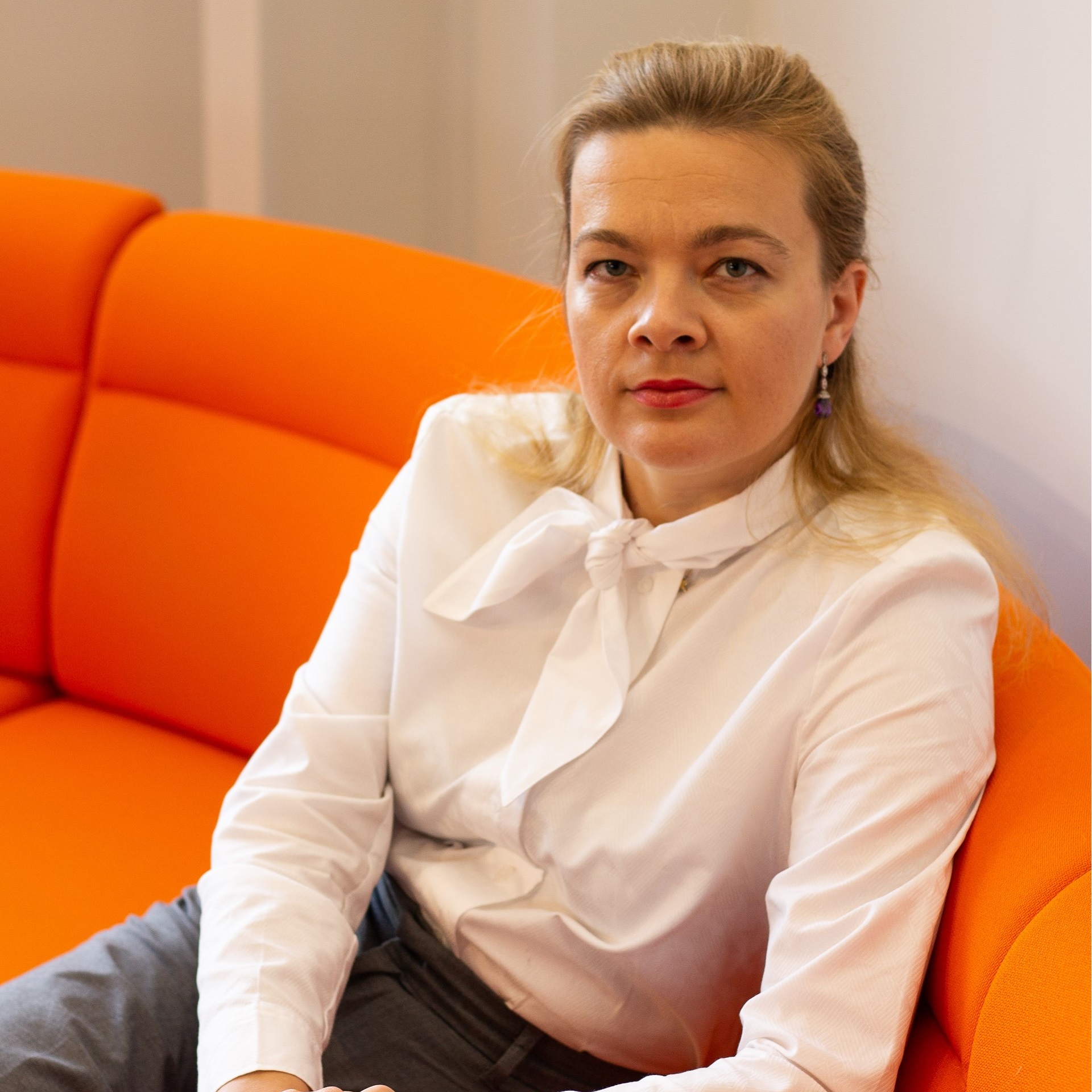 Chief Administrative Officer of Exness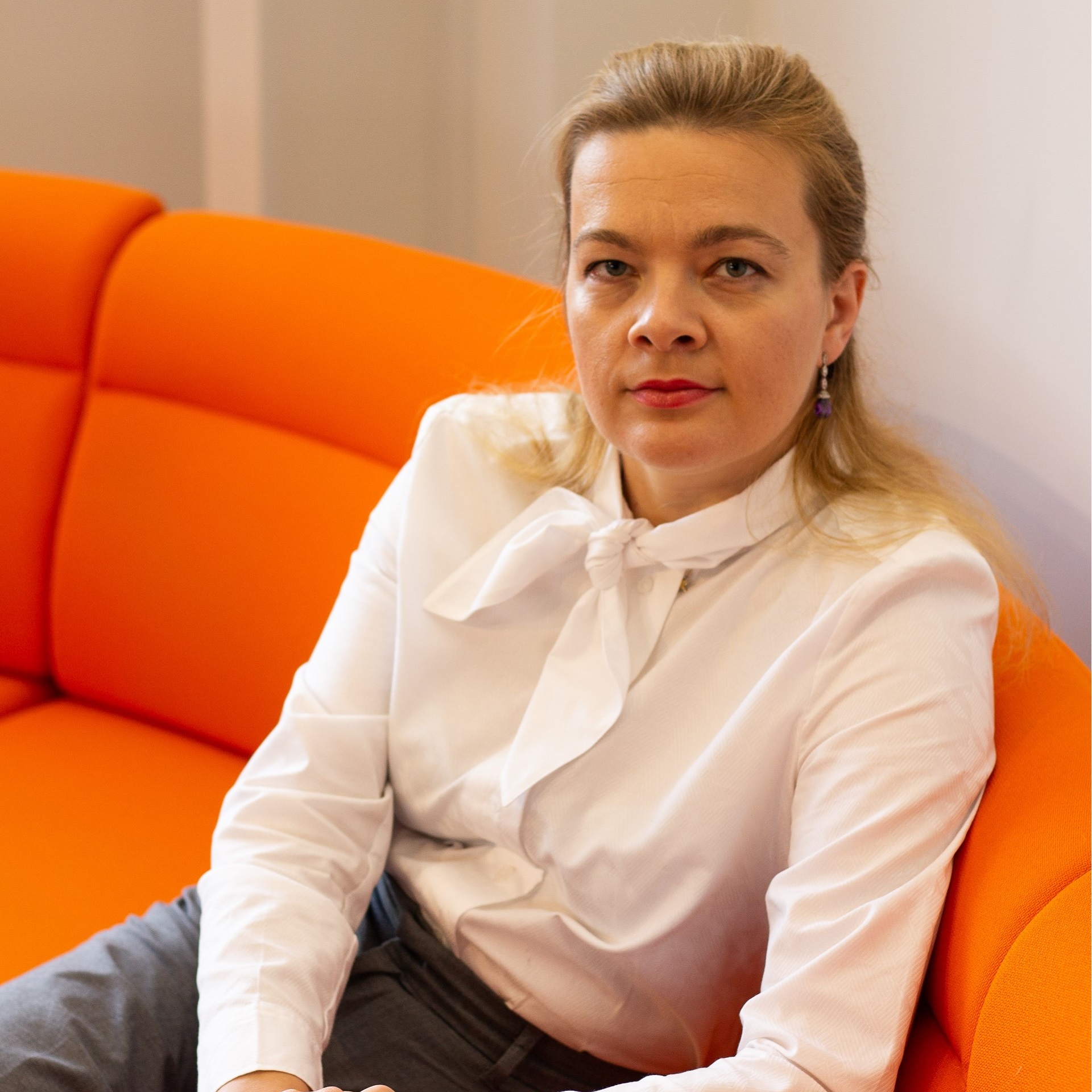 Chief Administrative Officer of Exness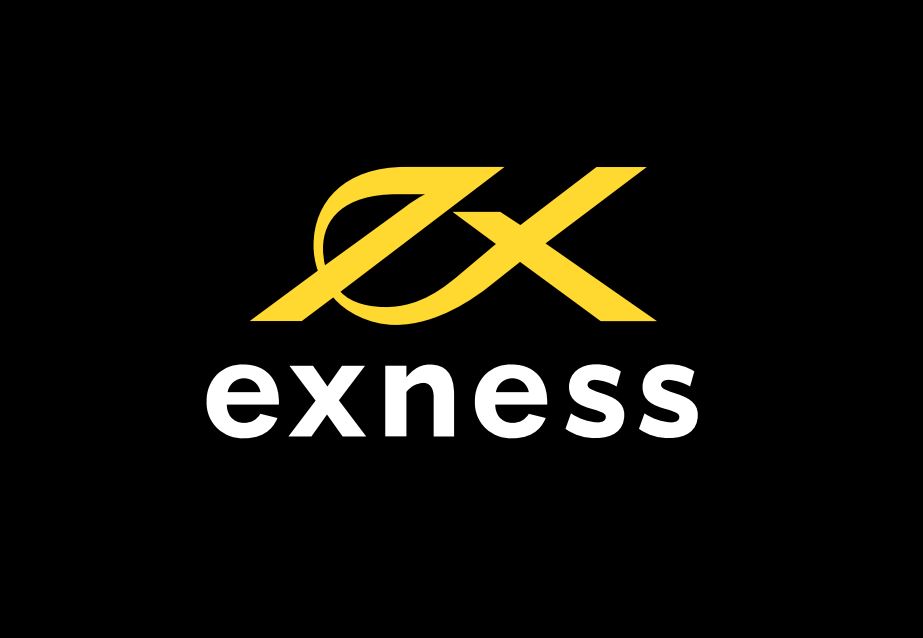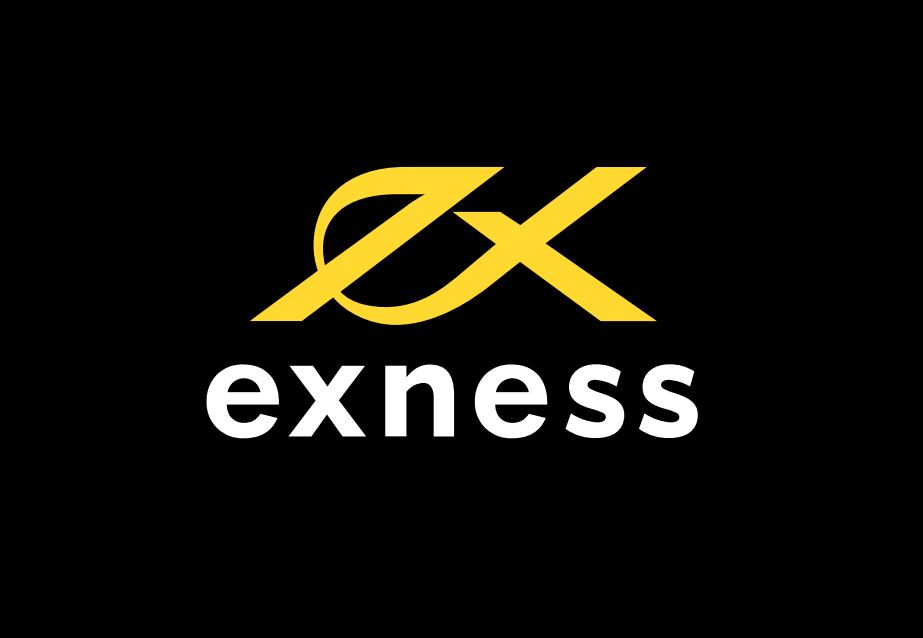 Elena Krutova graduated from the State University of Management in Moscow with a degree in Human Resources, has a Master of Science qualification in International Human Resources Management from Kingston University, UK, and recently obtained an Executive Masters in Change with INSEAD, France.
She held numerous HR positions in global companies in Moscow, such as Kaspersky and IBM, prior to joining Exness. Since being with Exness, she has held key roles in the HR division, first managing a talent acquisition team, then managing the HR division in Cyprus as Chief People Officer, and eventually becoming Chief Administrative Office of the Exness Group. In her current role, Elena oversees the functions of People, Finance, Legal, and Compliance. Moreover, she is responsible for Operational Management, including strategic planning and processes.
Managing Director at SALVUS Funds
Managing Director at SALVUS Funds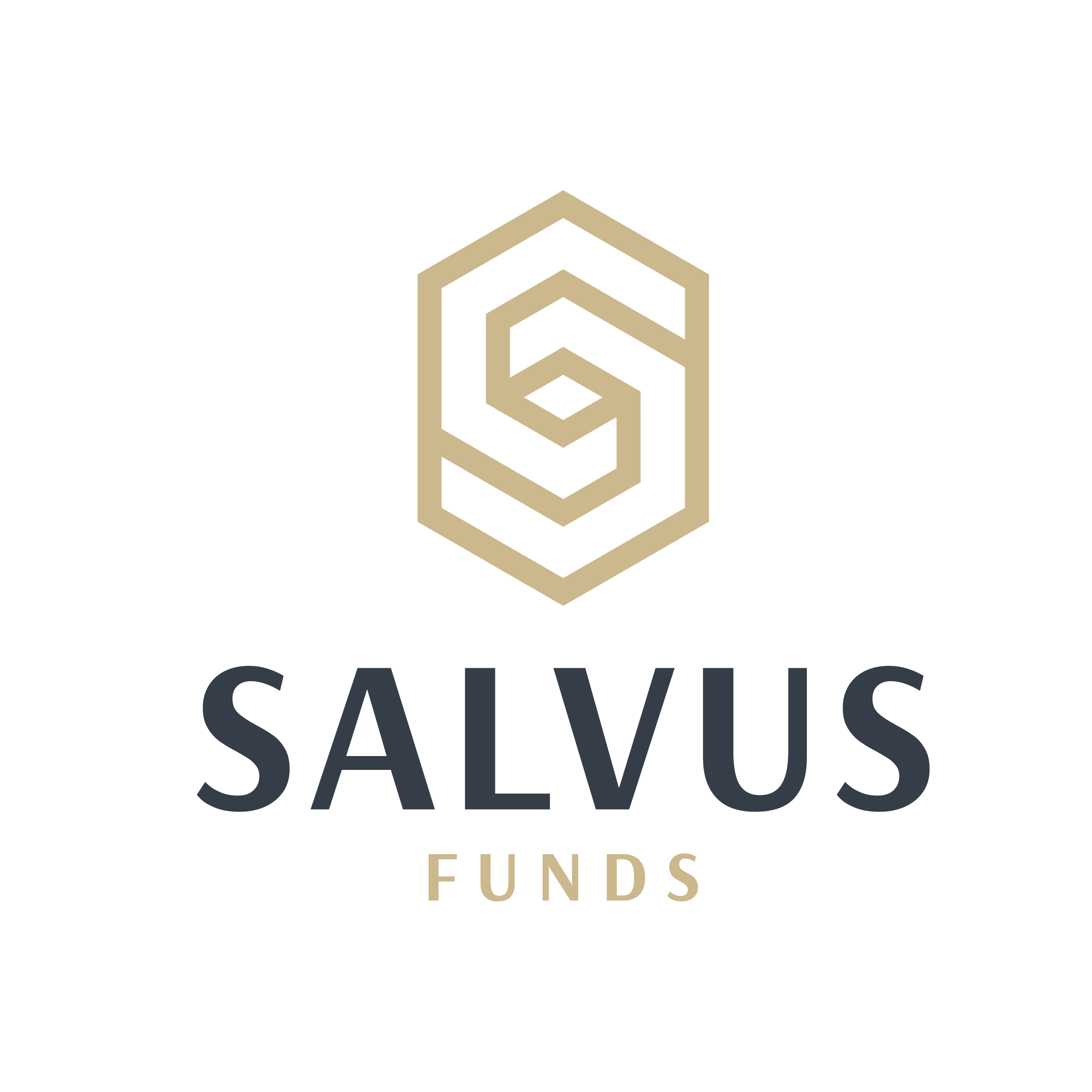 Nikolas is leading SALVUS Funds a boutique advisory that works with neobanks, investment firms, online trading brokers, investment funds and Crypto-Asset Services Providers (CASP).
He is known as a problem solver with an ability to see through the noise and has a diverse work resume from managing market risk to heading the marketing department of a leading forex broker.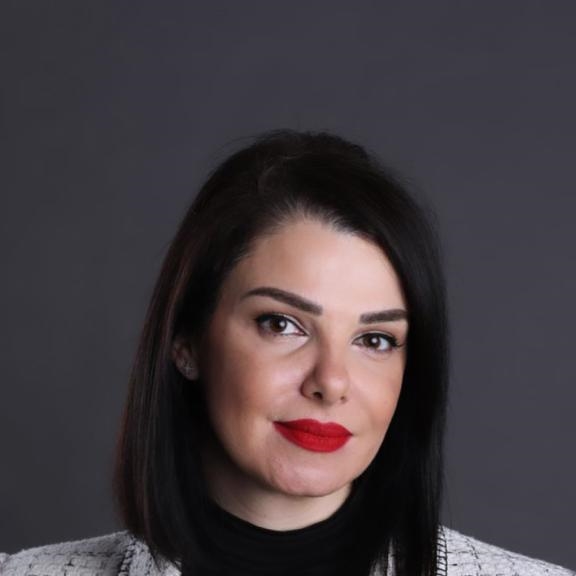 AML Compliance Officer, Nuvei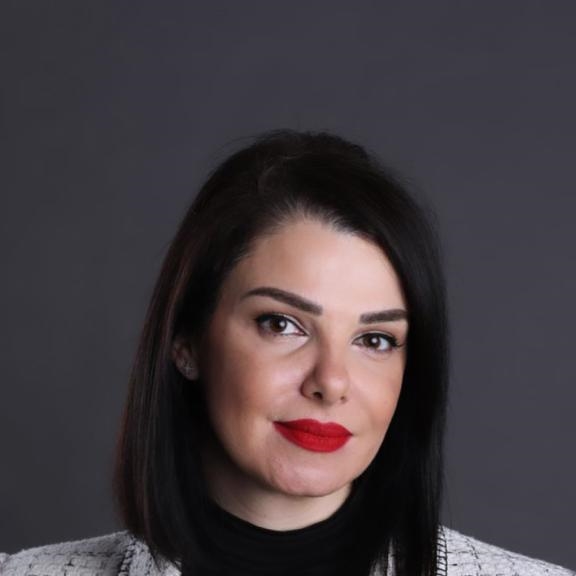 AML Compliance Officer, Nuvei

Antonia  has over 15 years of experience in the Financial services sector, including AML and Regulatory Compliance consulting, VASPs European Regulatory Framework, Data Protection, M&As, and Business Development. She is a seasoned speaker, panelist, and moderator, and has served as a Chapter leader and Board member in Decentralized Nicosia, a Blockchain related community that serves as an educational point about digital currencies, and Blockchain, and she has collaborated with various bodies within the crypto ecosystem.
She holds a BSc in Politics, an MBA, and an LLM in International Business, CAMS certification, CySEC's AML certification, as well as additional qualifications relating to Cryptocurrency and VASP's compliance, and speaks four languages.
Currently, she is the AML Compliance Officer of Nuvei, a publicly listed (Nasdaq: NVEI) (TSX: NVEI) International Fintech firm and payment technology partner to the world's leading brands.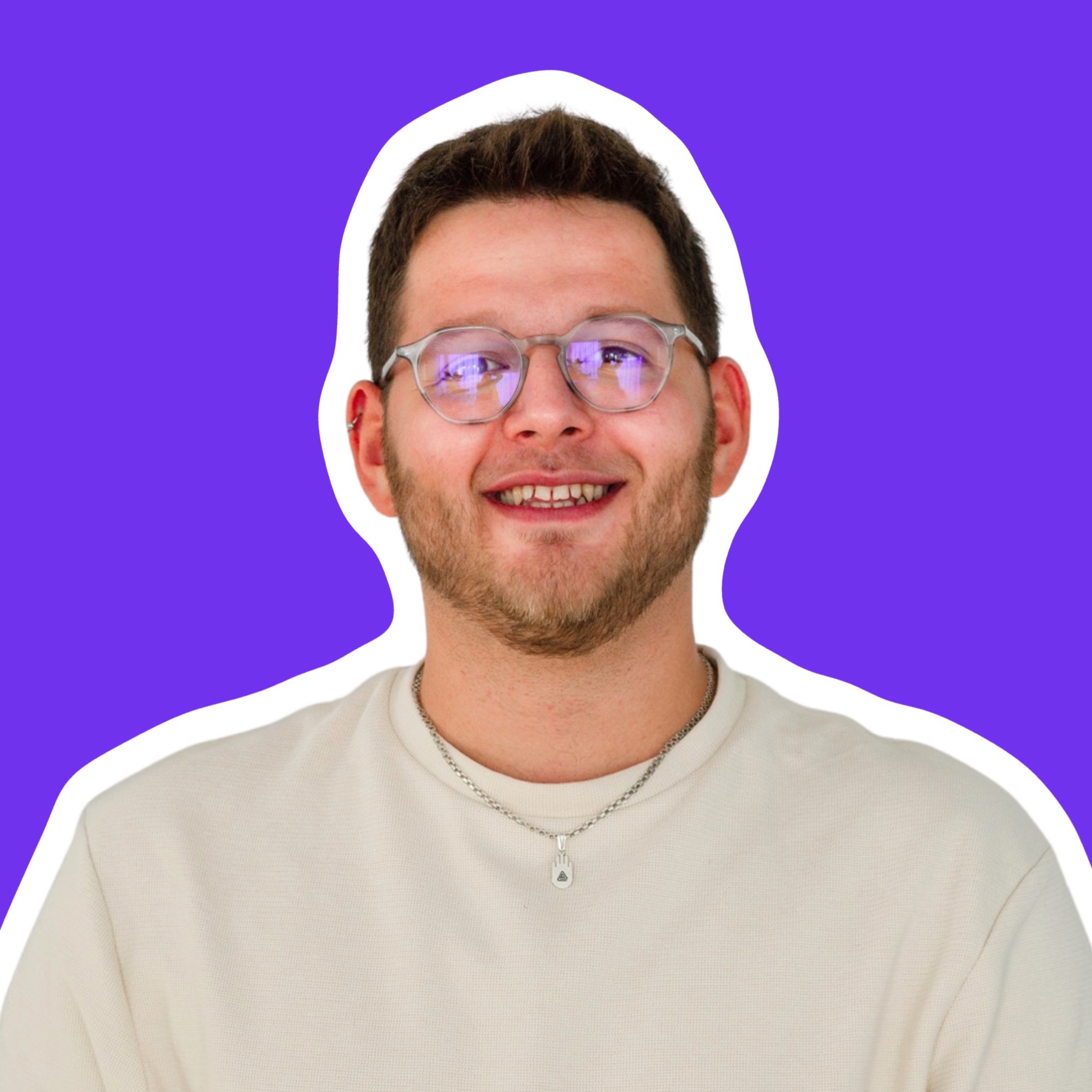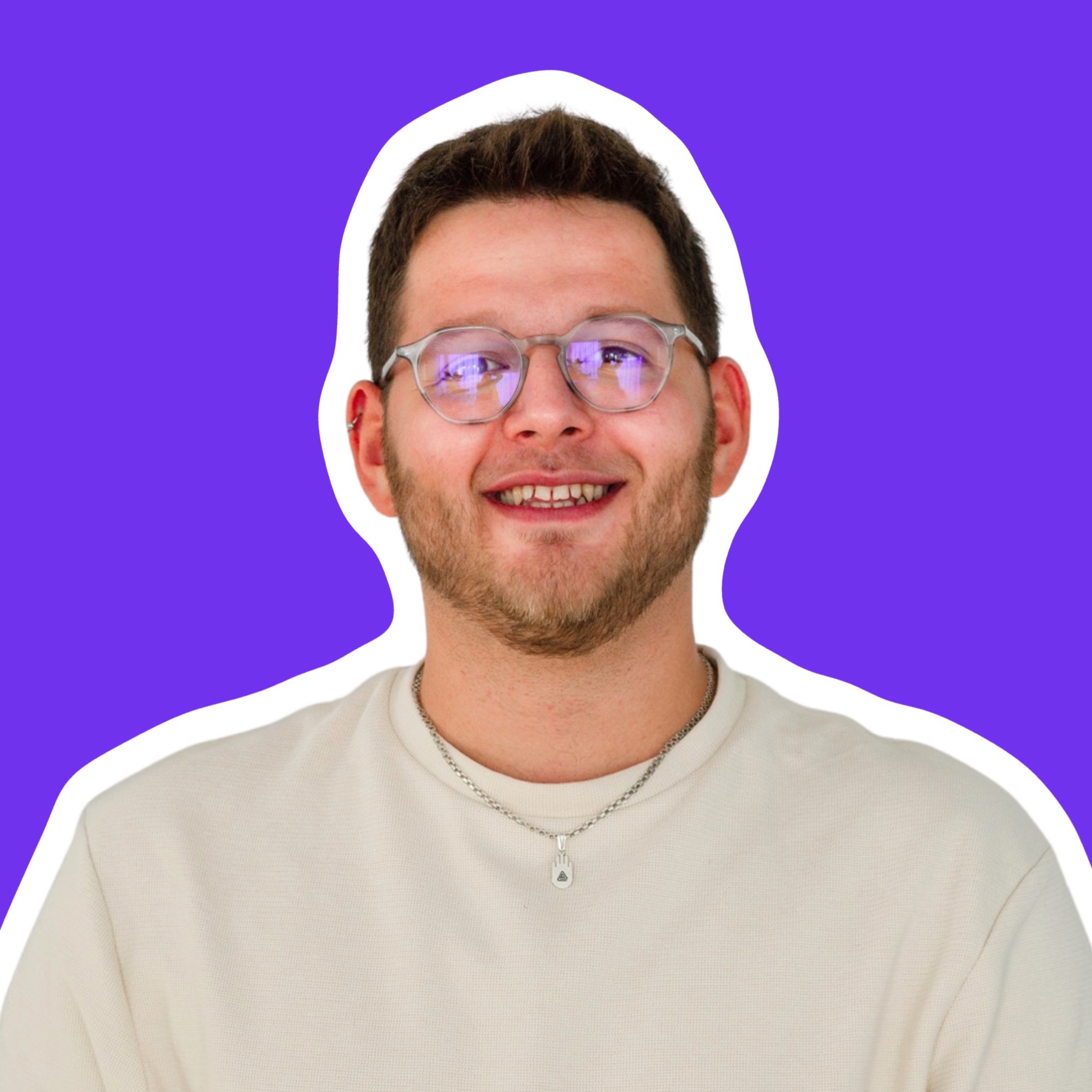 CEO at Loqos AI

Nikita Borisenko is the CEO of Loqos AI, a company focused on developing AI chatbots, voice bots, and smart assistants for business automation.

With a strong background in Conversational AI business automation and operational management spanning 4 years, Nikita brings valuable expertise to the field. His experience also encompasses 6+ years in customer-facing roles, including sales, partner management, and customer care.